How To Book PAM TILLIS For Your Event!
Pam Tillis may be available for your next special event!



Grand Ole Opry Member
-- since 2000
At the dawn of the 1990s a dynamic group of female writer-performers emerged to transform the country music landscape. These diverse stylists took country songwriting places where it had never been before and, in so doing, revitalized the genre profoundly.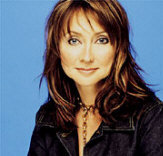 None of them reached further artistically, sang with more soul or grasped a wider variety of material than Pam Tillis. This stunningly eclectic troubadour seemed to know no boundaries, either as a composer or as an interpreter. Torch songs, dance numbers, thoughtful meditations, comedic ditties, pop oldies, gut-bucket honky-tonk, rock, folk and ethnic-flavored material were all given the Tillis treatment. And somewhat to her own surprise, she has topped the charts with virtually all of them.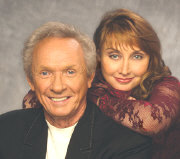 Pam Tillis' musical talent has simply always existed – like the seeds of the song ideas that Mel Tillis says were just there. Her earliest memories were of her grandmother's foot tapping the pedals of the family piano while she pecked out old Baptist standards. She also recalls listening to Mel's latest songwriting efforts on a shiny reel to reel tape deck late at night, or performing on stage at the Grand Ole Opry with her famous father.
Pam Tillis, however, began her musical career in earnest at the age of eight studying first classical piano at Nashville's Blair Academy and later teaching herself a number of instruments. She pursued each instrument with the same passion as the previous one, though singing came more naturally to her.
Dragging around her Yamaha classical guitar was commonplace for Pam. She also had a natural talent for songwriting. Female songwriters were grossly outnumbered in Nashville during her childhood. In fact, only a few were well known. Pam seemed undaunted by this fact knowing that writing was an integral part of her future as an entertainer. Along the way, she entertained where she could from school contests (which she always won), to camp musicals in the mountains of North Carolina, church choirs and, of course, in the Tillis family garage productions, where she was always the producer, director…and the star.
By this time, Mel was playing on the road and was away from his family for days at a time. He wasn't always convinced that Pam had the tenacity to tough it out in the competitive environment that Nashville had become, but he always believed in her talent.
Once in college, classes took a back seat to Pam's real love – music – and she spent most of her time in Knoxville singing in the nightclubs. Rather than "waste her parent's money" as she recalls those days, Pam left Knoxville and moved to California settling for a time in Sausalito where she had her first real success – surprisingly as a jazz singer.
As the lead singer of the band Freelight, Pam Tillis learned she could sing virtually anything. Warner Bros. Records and the infamous Jimmy Bowen concluded that too, and signed her to her first major label contract. Her first album was actually a pop album entitled "Above and Beyond The Doll Of Cutie." Pam saw little success from that effort, so at the advice of her family and friends, she moved back to Nashville and started anew in 1979.
Now a struggling single parent, Pam began sharpening her skills at songwriting, session singing, and as a back-up singer on the road for Mel's backup vocal section, the Stutteretes. She became a fixture on the nightclub scene, playing clubs like the Exit/In and the legendary Bluebird Café. As a songwriter, she began seeing the fruits of her hard work with cuts by Chaka Khan, Highway 101, Conway Twitty and others. The Nashville community embraced her and her name was now synonymous with talent instead of "Tillis."
Tim DuBois recognized this also and signed her to Arista Records in 1989 for what would become a long-standing and successful relationship. Her first Arista album debuted in 1990 entitled "Put Yourself In My Place" and resulted in her first #1 hit; "Don't Tell Me What To Do" penned by the late great Harlan Howard. The song has become an anthem of sorts for Pam, always doggedly charting her own course. Harlan Howard had also penned several hits for Mel.
1991 was a banner year for Pam Tillis and her peers acknowledged her arrival by naming her the CMA Horizon Award recipient that year. That award would be the first of many for Pam, later winning "Video of The Year," "Female Vocalist of the Year" in 1994 and a Grammy along the way. Five out of seven of her albums have certified either gold or platinum, selling an impressive five million copies including her gold "Greatest Hits" album. Suffice to say, the Arista tenure was highly prolific and wildly successful, producing six #1 hits and 14 Top 5's and numerous Top 20's – in addition to two back-to-back platinum albums.
Pam Tillis also toured with the best in country music including George Strait, Alan Jackson, Vince Gill, Alabama and Brooks & Dunn. She always found time to write during these busy years and has written many of her hits including the #1 hit "Mi Vida Loca," "It's Lonely Out There," "In Between Dances" and "Spilled Perfume."
Pam also marked another first for her class of peers during the '90s, becoming one of the first female producers during that time producing her gold album "All of this Love." She has since gone on to co-produce with many of Nashville's finest producers. Pam has also had the opportunity to develop other talents – acting, writing and photography. No novice to acting, she appeared as Mary Magdalene in the Tennessee Repertory production of "Jesus Christ Superstar" in 1989, two years prior to her break on the music charts. Later she would once again grace the stage, only this time in New York City on Broadway in the popular "Smokey Joe's Café." Other acting credits include "Diagnosis Murder" with Dick Van Dyke "Touched By An Angel," "Hollywood Squares" and Showtime's "Chris Isaak Show."
Safe to say, Pam Tillis has carved a path that is uniquely her own. She is often described as a "survivor" and a "pioneer" for a new breed of female country stars. With her signing to Epic/Lucky Dog Records in 2002 and release of her tribute album to Mel, Pam expects to chart a new path in the new millennium. Along the way it will be scattered with visual images of her own life.
Awards include --
| | | |
| --- | --- | --- |
| Grammy | Best Country Collaboration With Vocals | 1998 |
| CMA | Founding Presidents Award | 1998 |
| CMA | Female Vocalist of the Year | 1994 |
| CMA | Vocal Event of the Year | 1993 |
Hit songs include --
Mi Vida Loca (My Crazy Life)
When You Walk in the Room
In Between Dances
Maybe It Was Memphis
Shake the Sugar Tree
All The Good Ones Are Gone
Let That Pony Run
Don't Tell me What to Do
Land Of The Living
Spilled Perfume
Deep Down
One of Those Things
The River And The Highway
Cleopatra, Queen of Denial
Put Yourself in My Place
Deep Down
The River And The Highway
It's Lonely Out There
I Said A Prayer
Please
After A Kiss
Pam Tillis may be available for your next special event!
Watch videos.
YouTube

Genre: Country
Styles:
.Urban Cowboy. / UrbanCowboy
.Contemporary Country. / ContemporaryCountry
.Country-Pop. / CountryPop


Years active:
x80s, x90s, x00, x10s, x20s

Born: ..in Florida / born nFlorida
Born: ..in Plant City / born PlantCityFL
Born: Jul 24, 1952

Raised: ..in Tennessee
Raised: ..in Nashville

Based: ..in US
Based: ..in Tennessee / based nTennessee
Based: ..in Nashville / based NashvilleTN