How To Book PATRICE RUSHEN For Your Event!
Patrice Rushen may be available for your next special event!



How to Hire PATRICE RUSHEN For Your Event!
Popular requests:
BOOKING FEE (booking price, booking cost).
Multi-Grammy-nominated artist, Patrice Rushen, is fashioning her career after her long-time friend and mentor, Quincy Jones. Composer... Producer... International Recording Artist - Rushen has definitely earned the respect awarded her by her peers in the music industry.
Admired by many for her ground-breaking achievements, Patrice Rushen has amassed an impressive list of "firsts." She was the first woman in 43 years to serve as head composer/musical director for television's highest honor, the EMMY Awards, the first woman to serve as musical director for the NAACP Image Awards broadcast, an honor she held for ten consecutive years. Rushen has been the only woman musical director/composer for the People's Choice Awards, HBO's "Comic Relief" and the only woman musical director/conductor/arranger for a late-night television talk show, "The Midnight Hour," which aired on CBS.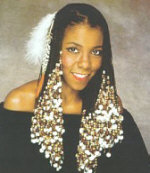 Hire Patrice Rushen for your festival or concert plans!
Patrice Rushen was named musical director/composer for Newsweek's first "American Achievement Awards," broadcast on CBS from the Kennedy Center. She served as the musical director for Janet Jackson's World Tour, "Janet." As the musical director for these top award shows, Patrice Rushen composed and performed special musical tributes to Michael Landon, Ted Turner, Lucille Ball and Desi Arnaz, The Temptations, James Garner and Leonard Bernstein, to name a few.
A classically trained pianist, Patrice Rushen has spent a lifetime honing the skills which make her one of the music industry's most versatile and sought after artists. The critically-lauded, chart-topping style she championed in the '70's and '80's – a jazz/R&B/pop fusion that combined melodic accessibility with instrumental prowess – not only became her signature style but continues to be a mainstay of popular radio.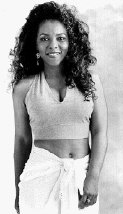 Hire Patrice Rushen for your special event!
Patrice Rushen receives some 30 requests weekly to use her music for samples, especially for rap albums with artists from Mary J. Blige, Zhane, George Michael, R. Kelly, Shabba Ranks, Heavy D and many more scoring their own hits sampled from one of Patrice's songs. Most notably is the smash hit "Men in Black," which Will Smith recorded for the movie – sampled from Patrice's 1982 Grammy nominated recording, "Forget Me Nots."
In 1998 ASCAP honored Patrice's publishing company for "Men in Black" in the category of most Performed Song from a Motion Picture for the year 1997. George Michael also had a dance hit version of "Forget Me Nots" in 1988 which also sampled and featured Patrice's original vocal tracks.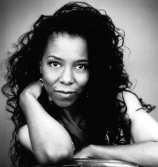 Hire Patrice Rushen!
In addition to her success as a recording artist and musical director, Patrice Rushen is also an accomplished composer providing musical scores for Emmy-nominated television movies and series, among which include the PBS Masterpiece Theatre film, "Cora Unashamed," HBO's "American Dream," starring Danny Glover and Wesley Snipes, the critically acclaimed Wonderful World of Disney movie, "Ruby Bridges," "Brewster Place" starring Oprah Winfrey, "Jack's Place" the PBS documentary, "A. Phillip Randolph" and composer for the WB Network's "The Steve Harvey Show."
Rushen's feature film composing credits include "Men In Black," "Waiting to Exhale," Sandra Bernhardt's "Without You I'm Nothing," and Robert Townsend's breakthrough "Hollywood Shuffle." As a producer, Patrice Rushen helmed Sheena Easton's "The Nearness of You" for the hit film "Indecent Proposal," which led to an album of jazz standards, "No Strings," in 1993 which Rushen also produced and MCA released.
Considered one of the world's top jazz pianists, Patrice Rushen has performed with and produced for such esteemed artists as Stevie Wonder, Herbie Hancock, Prince, Lionel Hampton, Carlos Santana, Boyz II Men, George Benson, Jean-Luc Ponty, Tom Jones, Nancy Wilson, Michael Jackson, Dianne Reeves, Sheena Easton, Stanley Turentine, Joshua Redman, and on and on.
Patrice Rushen has played at the world's most prestigious jazz festivals and has played with philharmonic orchestras. She has even written an award winning symphony.
Hits include:
Forget Me Nots
Look Up/Never Gonna Give You Up
Haven't You Heard
Watch Out
Hang It Up
Get Off (You Fascinate Me)
Breakout!
Givin' It Up Is Givin' Up
Let The Music Take Me
Anything Can Happen
Come Back To Me
Feels So Real (Won't Let Go)
I Was Tired of Being Alone (Glad I Got Cha)
When I Found You
Hire Patrice Rushen for your party or event!
Patrice Rushen may be available for your next special event!
Book Patrice Rushen, now!
For other great suggestions for booking music acts, look here.

Genre: Jazz
Genre: R&B
Styles:
.Disco. / xDisco
.Post-Disco. / PostDisco
.Soul. / xSoul
.Quiet Storm. / QuietStorm
.Crossover Jazz. / CrossoverJazz
.Urban. / xUrban
.Pianist. / xPianist


Years active:
x70s, x80s, x90s, x00s, x10s, x20s
1973-present

Born: ..in California / born nCalifornia
Born: ..in Los Angeles / born LosAngelesCA
Born: Sep 30, 1954

Based: ..in US
Based: ..in California / based nCalifornia
Based: ..in Pasadena / based PasadenaCA