How To Book PATTI LaBELLE For Your Event!
Patti LaBelle may be available for your next special event!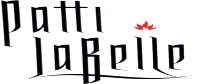 How to Hire PATTI LABELLE For Your Event!
Popular requests:
BOOKING FEE (booking price, booking cost).
GRAMMY AWARD winning Patricia Louise Holt, best known as Patti LaBelle or "Ms. Patti", is an American singer and actress.
She began her career in the early 1960s as lead singer and frontwoman of the vocal group Patti LaBelle and the Bluebelles. Following the group's name change to Labelle in the 1970s, they released the popular song "Lady Marmalade", which was later inducted into the Grammy Hall of Fame. As a result, the group became the first African-American vocal group to land the cover of Rolling Stone magazine and the first pop group to play at the Metropolitan Opera House. Patti LaBelle is referred to as the "Godmother of Soul".
Patti LaBelle truly is a Renaissance Woman – a peerless singer and songwriter, accomplished actress ("Soldier's Story," "Out All Night" and "Sisters In The Name of Love"), winner of multiple awards and honors, savvy businesswoman, retail-maven, best-selling author, and still a devoted wife and mother. Plus, somehow she found the time to make more than fifty amazing albums.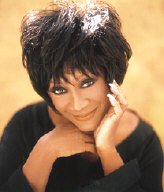 Hire Patti LaBelle for your festival or concert plans!
All you need to know is that her amazing multi-decade recording legacy is rife with #1 R&B and Pop smashes, heartfelt and memorable love songs, and a tremendous amount of crowd-pleasing public appearances.
Patti LaBelle's star, which first rose in the 1960s, shines ever brightly in the 1990s. The 1993 album, "Patti LaBelle LIVE!" yielded a 1994 Grammy nomination (her eighth) for the single "All Right Now."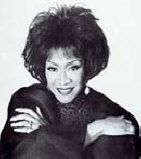 Hire Patti LaBelle for your very special event or occasion!
The 1994 excitement came on the heels of a triumphant 1993. Patti won an American Music Award for Favorite R&B Female Artist, which now stands alongside her Grammy Award for her hit album, "Burnin'." Her "Still Patti" concert tour was a smash across the U.S. and Canada and is now available on home video. She joined Gladys Knight, Aretha Franklin and a host of other luminaries in a 40th birthday salute to Oprah Winfrey, and brought down the house in a televised Christmas concert performed for President and Mrs. Clinton in Washington.
Patti's busy year continued with fellow superstars Elton John, Michael Bolton and Paula Abdul on the Disney Channel's special televised concert, "For the Children," benefiting the Pediatric AIDS Foundation, duet recordings with Ronnie Milsap and Michael Crawford, and a reunion with her "Sisters in the Name of Love" co-stars Gladys Knight and Dionne Warwick to record "Superwoman" for Knight's '93 album – a collaboration that snared Grammy nominations for the three powerhouse vocalists.
Patti also did double duty for NBC, starring in her own television series, "Out All Night" (now seen regularly on BET) and continuing her recurring role on the hit series "A Different World," right up until its last episode. And she returned to her church roots in the critically acclaimed PBS special, "Going Home to Gospel With Patti LaBelle," a program that is now an encore highlight of public television fundraising drives around the country.
But the honor Patti holds most dear to her heart is her inclusion on the fabled Hollywood Boulevard "Walk of Fame." In March 1993, in front of thousands of fans, actress Whoopi Goldberg and "Mayor of Hollywood" Johnny Grant hosted the ceremony, during which her gold star rightfully took its place alongside the entertainment world's other legendary greats.
Perhaps more than any other contemporary artist, the singular Patti LaBelle has been true to herself in every varied phase of her musical career. In the 1960s, she led the superstar "girl group" Patti LaBelle and the Bluebells; in the '70s, she was the driving force of rock's first all female band, LaBelle; and in the '80s, her talent as a solo artist dominated the music scene.
Patti LaBelle has had numerous hits from "Down the Aisle" and "Danny Boy" with the Bluebells, to "Lady Marmalade" and "The Revolution Will Not Be Televised" with LaBelle, to her solo triumphs, "New Attitude," "Stir It Up," "On My Own" and "Somebody Loves You Baby."
Patti was raised in the melting pot of Southwest Philly. Although affected by her parents' separation when she was only 12, Patti lived a happy, wholesome teenage life – running track, singing in the glee club and acting in plays at John Bartram High School. But her extraordinary musical gift emerged most clearly in the Beulah Baptist Church Choir, where she remained a soloist even after embarking on a professional career.
Patti was still only a teenager when she and Cindy Birdsong (later a member of The Supremes) sang with the Ordettes. When two girls left the group, Nona Hendrix and Sarah Dash signed on and Patti LaBelle and the Bluebells was born. This was in 1961. By the following year, the girls had their first multimillion seller, "I Sold My Heart to the Junkman." With other hits, including "All Or Nothing" and "You'll Never Walk Alone," the Bluebells accrued a devoted following and a status as one of the foremost girl groups of the era.
Then in the late '60s, when British rock was eclipsing the homegrown girl-group, California and Motown sounds in the U.S., the Bluebells toured England, playing to wildly enthusiastic audiences. But a musical revolution had obviously taken place worldwide. So when British producer Vicki Wickham, impressed by the Bluebells' still-untapped talents, offered to effect a stylistic transformation, the group consented. The result was LaBelle, a trio of massive musical power and political sensibility that was consistently ahead of its time.
The trend-setting singer/songwriter Laura Nyro, long a Bluebells fan, was even more impressed by LaBelle and recorded her landmark album, "It's Gonna Take A Miracle," with the group. The recording itself was a miracle, created jam-session style during two intense weeks in a small Philadelphia studio. Shortly thereafter, Warner Brothers released the group's first albums, "LaBelle" and "Moon Shadow." "Pressure Cookin'" soon followed on RCA. But it was "Nightbirds," LaBelle's first Epic album, that sent the group soaring into the superstar stratosphere, largely on the strength of "Lady Marmalade" ("Voulez-Vous Couchez Avec Moi Ce Soir?") which became a disco anthem of the '70s.
Extensive tours and two more popular albums, "Phoenix" and "Chameleon," followed – but the burden of being musical trailblazers eventually became too great. "Rocked and rolled out," as Patti describes it, the group broke up on good terms in 1976.
In the early '80s, mega-hit popularity on the musical charts inexplicably eluded her – despite marvelous single releases like "The Best Is Yet to Come" (with Grover Washington, Jr.), "Love Has Finally Come at Last" (with Bobby Womack) and "If You Only Knew." Superstardom anointed her again, however, with two hits from the Beverly Hills Cop soundtrack: "New Attitude" and "Stir It Up."
Those hits were followed by her 1985 debut album for MCA Records, "Winner In You," which went platinum thanks to sizzlers like "On My Own" (with Michael McDonald), "Oh, People," "Kiss Away the Pain" and "Something Special." She hushed, then whipped the crowd into a frenzy at Live Aid; left the audience speechless on NBC-TV's Emmy-winning "Motown Salutes the Apollo"; was one of the first artists (at Coretta King's request) to musically commemorate the inaugural celebration of the Martin Luther King Jr. federal holiday; rivaled Miss Liberty herself at the closing ceremonies of the Statue of Liberty celebrations; starred in her own NBC TV special (with guests Bill Cosby, Cyndi Lauper and Luther Vandross); criss-crossed the country on several national tours; knocked 'em dead in Europe and Japan; made two more movies, Unnatural Causes (with Alfred Woodard and John Ritter) and Sing (with Lorraine Bracco and Louise Lasser). In the late '80s and early '90s, a triumphant Patti continued to release chart-topping albums, including "Be Yourself" and "This Christmas."
As a musical artist, Patti LaBelle remains unrivaled and unstoppable.
Hit songs include --
If Only You Knew
Lady Marmalade
On My Own
What Can I Do For You?
When You Talk About Love
The Right Kind of Lover
Somebody Loves You Baby (You Know Who It Is)
Feels Like Another One
New Attitude
When You've Been Blessed (Feels Like Heaven)
Stir It Up
Yo Mister
Oh, People
If You Asked Me To
Music Is My Way of Life
Something Special (Is Gonna Happen Tonight)
New Day
When You Talk About Love
I Sold My Heart To The Junkman
Kiss Away The Pain
Anything
When Love Begins
Ain't No Way
Gotta Go Solo
Hire Patti LaBelle for your party or event!
Patti LaBelle may be available for your next special event!
Book Patti LaBelle, now!
For other great suggestions for booking music acts, look here.

Genre: R&B
Styles:
.Quiet Storm. / QuietStorm
.Urban. / xUrban
.Soul. / xSoul
.Early R&B. / EarlyR&B
.Pop/Rock. / PopRock


Years active:
x60s, x70s, x80s, x90s, x00s, x10s, x20s
1960-present

Born: ..in Pennsylvania / born nPennsylvania
Born: ..in Philadelphia / born PhiladelphiaPA
Born: Mar 24, 1944

Raised: ..in Pennsylvania
Raised: ..in Philadelphia

Based: ..in US
Based: ..in Pennsylvania / based nPennsylvania
Based: ..in Philadelphia / based PhiladelphiaPA

Tag: .Orchestra charts available. / OrchestraCharts