How To Book PAUL SIMON For Your Event!
Paul Simon may be available for your next special event!


Rock and Roll Hall of Fame
-- inducted 2001
Paul Simon first entered the music business with partner Art Garfunkel in the duo Tom And Jerry. In 1957, they scored a US hit with the rock 'n' roll influenced 'Hey, Schoolgirl'. After one album, they split up in order to return to college. Although Simon briefly worked with Carole King recording demonstration discs for minor acts, he did not record again until the early 60s.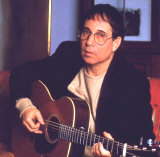 Employing various pseudonyms, Paul Simon enjoyed a couple of minor US hits during 1962-63 as Tico And The Triumphs ('Motorcycle') and Jerry Landis ('The Lone Teen Ranger'). After moving to Europe in 1964, he appeared at various folk clubs in London.
Upon returning to New York, he was signed to CBS Records by producer Tom Wilson and reunited with his erstwhile partner Art Garfunkel. Their 1964 recording, "Wednesday Morning, 3AM," which included 'The Sound of Silence' initially failed to sell, prompting Simon to return to London. While there, he made The Paul Simon Songbook, a solo work, recorded on one microphone.
Among its contents were several of Simon's most well-known compositions, including "I Am A Rock," "A Most Peculiar Man" and "Kathy's Song." The album was virtually ignored until Tom Wilson altered Simon's artistic stature overnight. Back in the USA, the producer grafted electric instrumentation onto Simon And Garfunkel's acoustic recording of "Sound of Silence," renamed it "The Sounds of Silence," and created a folk-rock classic that soared to the top of the US charts. Between 1965 and 1970, Simon And Garfunkel became one of the most successful recording duos in the history of popular music. The partnership ended amid musical disagreements and a realization that they had grown apart.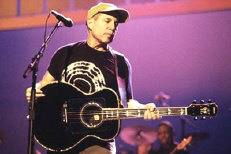 After the break-up, Paul Simon took songwriting classes in New York and prepared a stylistically diverse solo album, "Paul Simon." The work incorporated elements of Latin, reggae and jazz and spawned the hit singles "Mother And Child Reunion" and "Me And Julio Down By The Schoolyard." One year later, Simon returned with the much more commercial "There Goes Rhymin' Simon," which enjoyed massive chart success and included two major hits, "Kodachrome" and "Take Me To The Mardi Gras." A highly successful tour resulted in "Paul Simon In Concert: Live Rhymin'," which featured several Simon And Garfunkel standards. This flurry of creativity in 1975 culminated in the chart-topping "Still Crazy After All These Years," which generated two Grammy Awards (Album Of The Year and Best Male Pop Vocal Performance).

The wry "50 Ways To Leave Your Lover," taken from the album, provided Simon with his first US number 1 single as a soloist, while "My Little Town" featured a tantalizing duet with Garfunkel. A five-year hiatus followed during which Simon took stock of his career. He appeared briefly in Woody Allen's movie Annie Hall, recorded a hit single with Garfunkel and James Taylor ("(What A) Wonderful World"), released a Greatest Hits package featuring two new tracks, including the hit single "Slip Slidin' Away," and switched labels from CBS Records to Warner Brothers Records.
In 1980, he released the ambitious "One-Trick Pony," from his movie of the same name. The movie included cameo appearances by the Lovin' Spoonful and Tiny Tim but was not particularly well-received even though it was far more literate than most 'rock-related' projects. In the wake of that project, Paul Simon suffered a long period of writer's block, which was to delay the recording of his next album.

Meanwhile, a double-album live reunion of "Simon And Garfunkel" recorded in Central Park was issued and sold extremely well. It was intended to preview a studio reunion, but the sessions were subsequently scrapped. Instead, Simon concentrated on his next album, which finally emerged in 1983 as "Hearts And Bones." An intense and underrated effort, it sold poorly despite its evocative hit single 'The Late Great Johnny Ace' (dedicated to both the doomed 50s star and the assassinated John Lennon). Simon was dismayed by the album's lack of commercial success and critics felt that he was in a creative rut.

That situation altered during 1984 when Paul Simon was introduced to the enlivening music of the South African black townships. After an appearance at the celebrated USA For Africa recording of "We Are The World," Simon immersed himself in the music of the Dark Continent. "Graceland" was one of the most intriguing and commercially successful albums of the decade with Simon utilizing musical contributions from Ladysmith Black Mambazo, Los Lobos, Linda Ronstadt and Rockie Dopsie And The Twisters.

The project and subsequent tour was bathed in controversy due to accusations (misconceived according to the United Nations Anti-Apartheid Committee) that Simon had broken the cultural boycott against South Africa. The success of the album in combining contrasting cross-cultural musical heritages was typical of a performer who had already incorporated folk, R&B, calypso and blues into his earlier repertoire. The album spawned several notable hits, "The Boy In The Bubble" (with its technological imagery), "You Can Call Me Al" (inspired by an amusing case of mistaken identity) and "Graceland" (an oblique homage to Elvis Presley's Memphis home).

Although "Graceland" seemed a near impossible work to follow up, Paul Simon continued his pan-cultural investigations with "The Rhythm Of The Saints," which incorporated African and Brazilian musical elements. Simon then began work on his ambitious Broadway musical "The Capeman," based on the true story of Salvador Agron, a Puerto Rican gang member imprisoned for his part in the murder of two white teenagers in New York in 1959.
In 1999, Paul Simon toured on a double bill with Bob Dylan. His next album, "You're the One," was released in October 2000. It went gold and earned a Grammy nomination for Album of the Year.
Hit songs include --
(What A ) Wonderful World
50 Ways to Leave Your Lover
Loves me Like a Rock
Kodachrome
Mother and Child Reunion
Slop Slidin' Away
Still Crazy After All These Years
Late Evening
Me and Julio Down by the Schoolyard
You Can Call Me Al
The Boy in the Bubble
Father and Daughter
The Obvious Child
Gone At Last
Allergies
American Tune
The Blues
Graceland
One-Trick Pony
Duncan
The Lone Teen Ranger
Paul Simon may be available for your next special event!
Watch videos
YouTube

Genre: Rock 1
Genre: Folk
Styles:
.Adult Contemporary. / AdultContemporary
.Singer/Songwriter. / SingerSongwriter
.Worldbeat. / xWorldbeat
.Soft Rock. / SoftRock
.Folk-Rock. / FolkRock
.Pop/Rock. / PopRock
.Contemporary Pop/Rock. / ContemporaryPopRock
.AM Pop. / AMPop
.Album Rock. / AlbumRock
.Acoustic Guitar. / AcousticGuitar


Years active:
x60s, x70s, x80s, x90s, x00s, x10s, x20s

Born: ..in New Jersey / born nNewJersey
Born: ..in Newark / born NewarkNJ
Born: Oct 13, 1941

Based: ..in US

Tag: FormerMemberOf, Jewish Musical Artists, xJewish