How To Book PAUL SIMON For Your Event!
Paul Simon may be available for your next special event!



Rock and Roll Hall of Fame
-- inducted 2001
How to Hire PAUL SIMON For Your Event!
Popular requests:
BOOKING FEE (booking price, booking cost).
GRAMMY AWARD winning Paul Frederic Simon (born October 13, 1941) is an American musician, singer, songwriter and actor whose career has spanned six decades. He is one of the most acclaimed songwriters in popular music, both as a solo artist and as half of folk rock duo, Simon & Garfunkel, with Art Garfunkel.

Simon has won 12 Grammy Awards (one of them a Lifetime Achievement Award) and five Album of the Year Grammy nominations. He is one of only six artists to have won the Grammy Award for Album of the Year more than once as the main credited artist. In 1998, he was entered in the Grammy Hall of Fame for the Simon & Garfunkel album, Bridge over Troubled Water.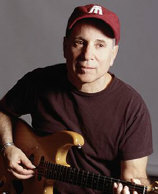 Hire Paul Simon for your festival or concert plans!
He received an Oscar nomination for Best Original Song for the song "Father and Daughter" in 2002. He is also a two-time inductee into the Rock and Roll Hall of Fame, as half of Simon & Garfunkel in 1990 and as a solo artist in 2001.
In 2007, Paul Simon received the first annual Library of Congress Gershwin Prize for Popular Song. Named in honor of George and Ira Gershwin, this award recognizes the profound and positive effect of popular music on the world's culture. Among the performers who paid tribute to Simon were Stevie Wonder, Alison Krauss, Jerry Douglas, Lyle Lovett, James Taylor, Dianne Reeves, Marc Anthony, Yolanda Adams and Ladysmith Black Mambazo.
Paul Simon first entered the music business with partner Art Garfunkel in the duo Tom And Jerry. In 1957, they scored a US hit with the rock 'n' roll influenced 'Hey, Schoolgirl'. After one album, they split up in order to return to college. Although Simon briefly worked with Carole King recording demonstration discs for minor acts, he did not record again until the early 60s.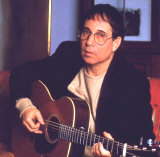 Hire Paul Simon for your special event or occasion.
The wry "50 Ways To Leave Your Lover," taken from the album, provided Simon with his first US number 1 single as a soloist, while "My Little Town" featured a tantalizing duet with Garfunkel. A five-year hiatus followed during which Simon took stock of his career. He appeared briefly in Woody Allen's movie Annie Hall, recorded a hit single with Garfunkel and James Taylor ("(What A) Wonderful World"), released a Greatest Hits package featuring two new tracks, including the hit single "Slip Slidin' Away," and switched labels from CBS Records to Warner Brothers Records.
In 1980, he released the ambitious "One-Trick Pony," from his movie of the same name. The movie included cameo appearances by the Lovin' Spoonful and Tiny Tim but was not particularly well-received even though it was far more literate than most 'rock-related' projects. In the wake of that project, Paul Simon suffered a long period of writer's block, which was to delay the recording of his next album.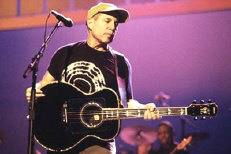 Hire Paul Simon.
Meanwhile, a double-album live reunion of "Simon And Garfunkel" recorded in Central Park was issued and sold extremely well. It was intended to preview a studio reunion, but the sessions were subsequently scrapped. Instead, Simon concentrated on his next album, which finally emerged in 1983 as "Hearts And Bones." An intense and underrated effort, it sold poorly despite its evocative hit single 'The Late Great Johnny Ace' (dedicated to both the doomed 50s star and the assassinated John Lennon).
That situation altered during 1984 when Paul Simon was introduced to the enlivening music of the South African black townships. After an appearance at the celebrated USA For Africa recording of "We Are The World," Simon immersed himself in the music of the Dark Continent. "Graceland" was one of the most intriguing and commercially successful albums of the decade with Simon utilizing musical contributions from Ladysmith Black Mambazo, Los Lobos, Linda Ronstadt and Rockie Dopsie And The Twisters.
The project and subsequent tour was bathed in controversy due to accusations (misconceived according to the United Nations Anti-Apartheid Committee) that Simon had broken the cultural boycott against South Africa. The success of the album in combining contrasting cross-cultural musical heritages was typical of a performer who had already incorporated folk, R&B, calypso and blues into his earlier repertoire. The album spawned several notable hits, "The Boy In The Bubble" (with its technological imagery), "You Can Call Me Al" (inspired by an amusing case of mistaken identity) and "Graceland" (an oblique homage to Elvis Presley's Memphis home).
In 1999, Paul Simon toured on a double bill with Bob Dylan. His next album, "You're the One," was released in October 2000. It went gold and earned a Grammy nomination for Album of the Year.
Hit songs include --
(What A ) Wonderful World
50 Ways to Leave Your Lover
Loves me Like a Rock
Kodachrome
Mother and Child Reunion
Slop Slidin' Away
Still Crazy After All These Years
Late Evening
Me and Julio Down by the Schoolyard
You Can Call Me Al
The Boy in the Bubble
Father and Daughter
The Obvious Child
Gone At Last
Allergies
American Tune
The Blues
Graceland
One-Trick Pony
Duncan
The Lone Teen Ranger
Hire Paul Simon for your party or event!
Paul Simon may be available for your next special event!
Book Paul Simon, now!
For other great suggestions for booking music acts, look here.
Listen to music:
YouTube Music | Spotify

Genre: Rock 1
Genre: Folk
Styles:
.Adult Contemporary. / AdultContemporary
.Singer/Songwriter. / SingerSongwriter
.Worldbeat. / xWorldbeat
.Soft Rock. / SoftRock
.Folk-Rock. / FolkRock
.Pop/Rock. / PopRock
.Contemporary Pop/Rock. / ContemporaryPopRock
.AM Pop. / AMPop
.Album Rock. / AlbumRock
.Acoustic Guitar. / AcousticGuitar


Years active:
x50s, x60s, x70s, x80s, x90s, x00s, x10s, x20s
1956-present

Born: ..in New Jersey / born nNewJersey
Born: ..in Newark / born NewarkNJ
Born: Oct 13, 1941

Based: ..in US

Tag: FormerMemberOf, Jewish Musical Artists, xJewish