Visit new page >>>
PEARL JAM
How To Book PEARL JAM For Your Event!
Pearl Jam may be available for your next special event!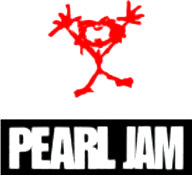 Hits include: "The Fixer", "Betterman",
"Daughter", "Given To Fly", "Last Kiss",
"Nothing As It Seems", "Who You Are",
"World Wide Suicide", "I Am Mine", "I Got Shit",
"Black", "Dissident", "Even Flow", "Go",
"Jeremy", "Wishlist", "Crazy Mary", "Spin",
"Hail Hail", "Immortality", "Life Wasted",
"The Black Circle", "Love, Reign o'er Me"
"The Fixer", "Just Breathe / Got Some",
"Amongst the Waves", "Mind Your Manners",
"Lightning Bolt", "Dance of the Clairvoyants"
"Superblood Wolfmoon", "Can't Deny Me".
How to Hire PEARL JAM For Your Event!
Popular requests:
BOOKING FEE (booking price, booking cost).
GRAMMY AWARD winning Pearl Jam is an American rock band formed in Seattle, Washington, in 1990.
Pearl Jam outsold many of their contemporaries from the early 1990s and are considered one of the most influential bands of the decade, being dubbed as "the most popular American rock & roll band of the '90s".
Pearl Jam was inducted into the Rock and Roll Hall of Fame in 2017 in its first year of eligibility. They were ranked eighth in a readers' poll by Rolling Stone magazine in its "Top Ten Live Acts of All Time" issue. Throughout its career, the band has also promoted wider social and political issues, from pro-abortion rights sentiments to opposition to George W. Bush's presidency.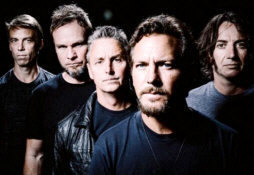 Hire Pearl Jam for your festival or concert plans!
Compared with the other grunge bands of the early 1990s, Pearl Jam's style is noticeably less heavy and harkens back to the classic rock music of the 1970s. Pearl Jam has cited many punk rock and classic rock bands as influences, including The Who, Led Zeppelin, Neil Young, Kiss and the Ramones. Pearl Jam's success has been attributed to its sound, which fuses "the riff-heavy stadium rock of the '70s with the grit and anger of '80s post-punk, without ever neglecting hooks and choruses."
Pearl Jam rose from the ashes of Mother Love Bone to become the most popular American rock & roll band of the '90s.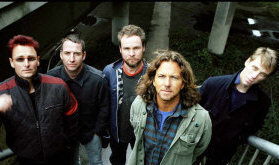 Hire Pearl Jam for your company's special event!
After vocalist Andrew Wood overdosed on heroin in 1990, guitarist Stone Gossard and bassist Jeff Ament assembled a new band, bringing in Mike McCready on lead guitar and recording a demo with Soundgarden's Matt Cameron on drums. Thanks to future Pearl Jam drummer Jack Irons, the demo found its way to a 25-year-old San Diego surfer named Eddie Vedder, who overdubbed vocals and original lyrics and was subsequently invited to join the band (then christened Mookie Blaylock after the NBA player). Dave Krusen was hired as the full-time drummer shortly thereafter, completing the original lineup.
Renaming themselves Pearl Jam, the band recorded their debut album, "Ten," in the beginning of 1991, although it wasn't released until August; in the meantime, the majority of the band appeared on the Andrew Wood tribute project Temple of the Dog. Krusen left the band shortly after the release of "Ten"; he was replaced by Dave Abbruzzese.
Pearl Jam's audience continued to grow during 1992, thanks to a series of radio and MTV hits, as well as successful appearances on the second Lollapalooza tour and the Singles soundtrack (Stone Gossard also embarked on a side project called Brad, which released the album, "Shame", in early 1993).
"Vitalogy," the band's third album, appeared at the end of 1994. For the first two weeks, the album was only available as a limited vinyl release, but the record charted in the Top 60. Once "Vitalogy" was available on CD and cassette, the album shot to the top of the charts and quickly went multi-platinum.
In early 1995, the band recorded an album with Neil Young. Meanwhile, Vedder toured with his wife Beth's experimental band Hovercraft in the spring of 1994 as Stone Gossard founded an independent record company; Mad Season, Mike McCready's side project with Layne Staley of Alice in Chains, released their first album, "Above," in the spring of 1995. Pearl Jam released a single culled from the sessions, titled "Merkinball" and featuring the songs "I Got Id" and "Long Road," in the fall of 1995.
In late summer of 1996, Pearl Jam released their fourth album, No Code. The album was greeted with fairly positive reviews and debuted at number one.
In 2006, Pearl Jam played at the Reads Festival along with My Chemical Romance, Bullet for My Valentine, Less Than Jake, Taking Back Sunday, Killswitch Engage, Mastodon, Arctic Monkeys, Muse, Fallout Boy, Franz Ferdinand, and the Yeah Yeah Yeahs.
In 2008, Pearl Jam headlined the Bonaroo Festival and performed with others such as Metallica, Jack Johnson, Kanye West, My Morning Jacket, Willie Nelson, Death Cab for Cutie, Ben Folds, O.A.R., Iron & Wine, Gogol Bordello, Mastodon, Tegan & Sara, Drive-By Truckers and Jakob Dylan.
Their discography includes 11 studio albums, 15 live albums, three compilation albums, 36 singles, and numerous official bootlegs.
Here is a list of some of the most notable awards won by Pearl Jam:
Grammy Award for Best Hard Rock Performance with Vocal for their song "Spin the Black Circle" in 1996.
MTV Video Music Award for Video of the Year for their music video "Jeremy" in 1992.
American Music Award for Favorite Pop/Rock Band/Duo/Group in 1996.
NME Award for Best Live Band in 1996.
MTV Europe Music Award for Best Rock in 1996.
Esky Music Award for Best Live Act in 2009.
Q Award for Best Live Act in 2009.
Rock and Roll Hall of Fame inductee in 2017.

These are just a few of the many awards and honors that Pearl Jam has received throughout their career. They are widely regarded as one of the most influential rock bands of the 1990s and their music continues to be popular with fans all over the world.
Hire Pearl Jam for your party or event!
Pearl Jam may be available for your next special event!
Book Pearl Jam, now!
For other great suggestions for booking music acts, look here.
Listen to music:
YouTube Music | Spotify

Genre: Rock 3
Styles:
.Alternative Pop/Rock. / AlternativePopRock
.Hard Rock. / HardRock
.Grunge. / xGrunge
.Alternative/Indie Rock. / AlternativeIndieRock


Years active:
x90s, x00s, x10s, x20s
1990-present

Formed: ..in Washington state / formed nWashington
Formed: ..in Seattle / formed SeattleWA
Formed: in 1990

Based: ..in US