Visit new page >>>
PESADO
How To Book PESADO For Your Event!
Grupo Pesado may be available for your next special event!



Hits include: "El Mil Amores",
"Ojala Que Te Mueras", "Tu Sombra",
"Ojala", "Eso Me Gusta", "Arrancame",
"No Me Digas Que Ya Te Vas",
"Te Apuesto Lo Que Quieras",
"Cielo Azul, Cielo Nublado aka Cielo Nevado",
"Mientras Dormias", "Ya Lo Sabia",
"Mitad Y Mitad", "Chillar A Otra Parte",
"Como Le Hago", "Mi Promesa".
How to Hire PESADO For Your Event!
Popular requests:
BOOKING FEE (booking price, booking cost).
Pesado is a Mexican band that was formed in 1992 in Monterrey, Nuevo León. The band is known for its blend of traditional Mexican music and modern rock and pop influences.
Pesado's music often addresses social and political issues, and the band has been described as one of the pioneers of the "grupero" movement in Mexican music. Pesado has released a number of successful albums over the years and has toured extensively throughout Mexico and Latin America. Some of the band's most popular songs include "Te Quiero A Morir," "Aunque Ahora Estes Con El," and "Mi Promesa."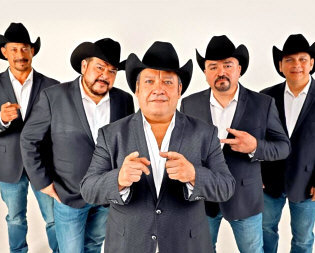 Hire Pesado for your festival or concert plans!
Originally known as Grupo Pesado, the norteño group Pesado was founded by frontman/accordionist Beto Zapata and Pepe Elizondo (bajo sexto, vocals). They debuted with the album Ayudame a Olvidar, released by MCM. Llego el Amor followed in 1994, soon achieving gold status.
The following year, they scored a major hit with "Eso Me Gusta." In 1997, original bass player Rodolfo Gajardo was replaced by Juan Antonio Pequeño. A new lineup change occurred in 1999 when ex-Grupo Límite drummer Luis Mario Garza took Mario Padilla's place. By the time of their seventh LP, 1999's A Tu Encuentro, Pesado had signed to the new WeaMEX imprint, which would issue a series of greatest-hits albums for the group at the turn of the millennium.
Todo Tuyo was issued in early 2001 and marked the first time Pesado entered the charts. Several more albums followed (as their discography continued selling to gold and platinum status) before Pesado issued 2006's Piensame un Momento, which continued their streak and earned the group a Grammy nomination for Best Norteño Album.
Hire Pesado for your party or event!
Pesado may be available for your next special event!
Book Pesado, now!
For other great suggestions for booking music acts, look here.

For more suggestions, proceed to the next page.
Click here --
Latin Music Roster
Or, click on one of the below links --
Music Menu
Fast Index
Entertainers Directory
Home