How To Book Pete Yorn For Your Event
Pete Yorn & The Olms may be available for your next special event!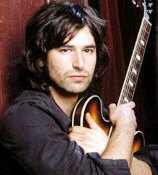 Pete Yorn became a pop artist the old fashioned way. He played a song for an A&R guy and got signed to a major record label.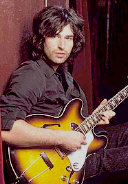 The A&R guy was from Columbia Records, the label of such legendary record men as John Hammond, Mitch Miller and Clive Davis, and the song was "Life On A Chain." It became the first song on his debut album, "Music for the Morning After."
Pete Yorn earned monster popularity when another song he wrote was picked by the Farrelly brothers, known for their rather bizarre movie-making, for their Jim Carrey film, "Me, Myself & Irene." It was called "Strange Condition" and it became one of the biggest pop hits of 2001.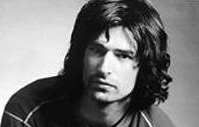 Yorn started as a drummer who also played guitar. In 1990, he was drumming for his band in a high school talent contest when someone suggested he sing the Replacements song, "Talent Show." That went over so well, a competing band asked him to sing Neil Young's "Rockin' In the Free World" with them. No word on who won the talent contest, but Pete Yorn was a singer-drummer-guitarist after that.
The New Jersey native writes personal music filled with hooks, which makes him the perfect major label pop star.
Hit songs include --
Crystal Village
For Nancy ('Cos It Already Is)
Come Back Home
Strange Condition
Life on A Chain
For Us
Lost Weekend
Pete Yorn may be available for your next special event!

Genre: Rock 3
Styles:
.Adult Alternative Pop/Rock. / AdultAlternativePopRock
.Alternative Pop/Rock. / AlternativePopRock
.Alternative Singer/Songwriter. / AlternativeSingerSongwriter
.Contemporary Singer/Songwriter. / ContemporarySingerSongwriter


Years active:
x00s, x10s, x20s

Born: ..in New Jersey / born nNewJersey
Born: ..in Montville / born MontvilleNJ
Born: Jul 27, 1974

Based: ..in US
Based: ..in California / based nCalifornia
Based: ..in Los Angeles / based LosAngelesCA