How To Book PETER FRAMPTON For Your Event!
Peter Frampton may be available for your next special event!



How to Hire PETER FRAMPTON For Your Event!
GRAMMY AWARD winning Peter Kenneth Frampton (born 22 April 1950) is an English-American musician and songwriter who rose to prominence as a member of the rock bands Humble Pie and the Herd.
In early 1965, Peter Frampton formed the pop band The Herd with Andy Bown, keyboards, Gary Taylor, bass, Andrew Steele, drums. After Parlophone dropped them after flop singles, they signed to Fontana, where songwriters Howard and Blaikley orchestrated a blend of pop and flower power. Their second single 'From The Underworld' reached no. 6 with help from pirate radio, followed by similar 'Paradise Lost', no. 15 early '68.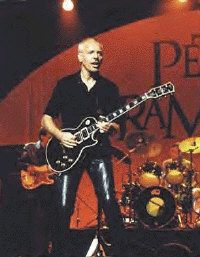 Hire Peter Frampton for your festival or concert plans!
His first solo LP "Wind Of Change" had melodic pop helped by heavy friends Ringo Starr, Billy Preston, Klaus Voorman, etc.
He formed Camel (which became Frampton's Camel, because of Peter Bardens' Camel) for live work, with Mike Kellie (ex-Spooky Tooth), drums, Rick Wills (ex-Cochise), bass, keyboardist Mickey Gallagher. Early music was high on melody, low on lyrical content. But the band toured widely, making a basis for future success.
Later in his career Frampton found success as a solo artist. He has released several albums, including his breakthrough album, the live release Frampton Comes Alive! (1976), which spawned several hit singles and has earned 8× Platinum by the RIAA in the United States.
Hire Peter Frampton for your very special event or occasion.
He has also worked with acts such as Ringo Starr, the Who's John Entwistle, David Bowie, and both Matt Cameron and Mike McCready (of Pearl Jam) among others.
Frampton Comes Alive was released in early January, debuting on the charts on 14 February at number 191. The album was on the Billboard 200 for 97 weeks, of which 55 were in the top 40, of which 10 were at the top. The album beat, among others, Fleetwood Mac's Fleetwood Mac to become the top selling album of 1976, and it was also the 14th best seller of 1977. The album won Frampton a Juno Award in 1977.
A sabbatical dictated by a near-fatal car crash '78 ended with "Where I Should Be" 1979, no. 14 USA hit 'I Can't Stand It No More.' "Breaking All The Rules" '81 and "The Art Of Control" '82 saw his locks shorn for a new image and "Premonition." 1986 on Virgin updated his sound with slabs of synth.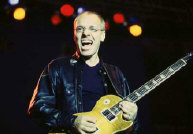 Hire Peter Frampton.
Peter Frampton remained a very successful touring artist, and "Live In Detroit" was recorded 1999, an appealing mix of old and new material, Frampton singing as well as ever. The accompanying DVD was one of the first recorded in both high-definition TV format and 5.1 surround sound.
His Framptone company manufactured hand-made gadgets for guitarists, such as two-way and three-way amp switchers and the Talkbox, which makes the guitar sound like a voice. The devices were used by people like Dave Grohl (the Foo Fighters) and Richie Sambora (of Bon Jovi).
In 2013, he performed throughout North America as part of the "Frampton's Guitar Circus" tour which featured periodic guest performers including B.B. King, Robert Cray, Don Felder, Rick Derringer, Kenny Wayne Shepherd, Steve Lukather, Sonny Landreth, Davy Knowles, David Hidalgo, Mike McCready of Pearl Jam, Roger McGuinn and Vinnie Moore of UFO.
In 2017 and 2018, Frampton toured with the Steve Miller Band, opening the show.
Through his musical composition, guitar genius, and emblematic live performances, very few artists have contributed more to the rock genre than Peter Frampton.
Hits include:
I'm in You
Lying
Show Me The Way
Day In The Sun
Do You Feel Like We Do
Baby, I Love Your Way
Breaking All The Rules
I Can't Stand It No More
Signed, Sealed, Delivered (I'm Yours)
Holding On To You
Tried To Love
Hire Peter Frampton for your party or event!
Peter Frampton may be available for your next special event!
Book Peter Frampton, now!
For other great suggestions for booking music acts, look here.

Genre: Rock 1
Styles:
.Classic Rock. / ClassicRock
.Album Rock. / AlbumRock
.Arena Rock. / ArenaRock
.Contemporary Pop/Rock. / ContemporaryPopRock
.Pop/Rock. / PopRock


Years active:
x70s, x80s, x90s, x00s, x10s, x20s

Born: ..in England
Born: ..in Kent
Born: ..in Beckenham
Born: Apr 22, 1950

Based: ..in US
Based: ..in Tennessee / based nTennessee
Based: ..in Nashville / based NashvilleTN