Visit new page >>>
PIXIES
How To Book PIXIES For Your Event!
The Pixies may be available for your next special event!



Hits include: "Here Comes Your Man",
"Velouria", "Monkey Gone To Heaven",
"Head On", "Letter To Memphis",
"Dig For Fire", "Where Is My Mind",
"Planet of Sound", "Debaser",
"Classic Masher", "Tenement Song",
"Um Chagga Lagga".
How to Hire PIXIES For Your Event!
Popular requests:
BOOKING FEE (booking price, booking cost).
Pixies are an American alternative rock band formed in 1986, in Boston, Massachusetts.
Pixies are associated with the 1990s alternative rock boom, and draw on elements including punk rock and surf rock. Their music is known for its dynamic "loud-quiet-loud" shifts and song structures. Francis is Pixies' primary songwriter. His often surreal lyrics cover offbeat subjects such as extraterrestrials, incest, and biblical violence. They achieved modest popularity in the US but were more successful in Europe. Their jarring pop sound influenced acts, such as Nirvana, Radiohead, the Smashing Pumpkins and Weezer.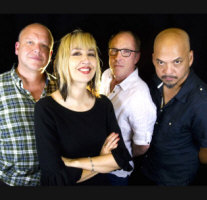 Hire Pixies for your festival or concert plans!
In 2005 they performed at Lollapalooza along with others including Billy Idol, CAKE, Dashboard Confessional, Hard-Fi, The Black Keys, Weezer, Arcade Fire, Death Cab for Cutie, Drive-By Truckers, Kasabian, Tegan and Sara, The Killers, and Widespread Panic.
Artists, including Radiohead, U2, The Strokes, Alice in Chains, Weezer, Bush, Arcade Fire, Everclear, Kings of Leon and Matthew Good have cited admiration of or influence by Pixies.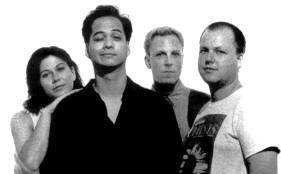 Hire Pixies for your special event or occasion!
Bono of U2 has called Pixies "one of America's greatest bands ever", and Radiohead's Thom Yorke said that Pixies "changed my life". Bowie, whose own music had inspired Francis and Santiago while they were at university, has said that the Pixies made "just about the most compelling music of the entire '80s.
Sonically, Pixies are credited with popularizing the extreme dynamics and stop-start timing that would become widespread in alternative rock; Pixies' songs typically feature hushed, restrained verses, and explosive, wailing choruses.
Their discography includes eight studio albums, twelve singles, seven compilations, one mini-LP, and five EPs.
Hire Pixies for your party or event!
Pixies may be available for your next special event!
Book Pixies, now!
For other great suggestions for booking music acts, look here.

For more suggestions, proceed to the next page.
Click here --
Alternative Music Roster
Or, click on one of the below links --
Music Menu
Fast Index
Entertainers Directory
Home