How To Book Plies For Your Event
Plies may be available for your next special event!
"I'm not tryin' to impress anyone on how hard my struggle was, or how messed up the conditions were where I came from," says Plies. "I feel like most of the people in my situation come from the same type of background, the same type of environment."

Hailed as "one of the realest niggas you will ever know," the Fort Myers-based rapper has already established a phenomenal underground and street presence on the strength of his infamous mixtapes and live show. Plies is a real life block hugger who happened to learn how to tell his story in rhyme. This is why the streets love him.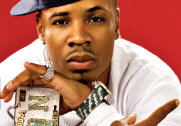 Born in Ft. Myers, Florida, a city famous for its year-round warm weather, pristine sandy beaches, and inviting tourism, Plies was raised on the not-so-sunny side of town. "It's a small town, but it's a town that reflects so much to me. You've got two separate sides. You've got the serious side, then you've got the gutter side. I called it Pakistan because kids 11, 12 years old were running around with choppers and shit." Despite coming of age in the Michigan Court Projects, Plies says he wouldn't change it for the world. "The only thing adversity does is reintroduce you to yourself."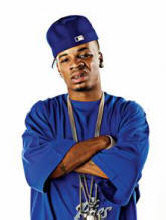 Plies first became involved in music because of his brother. "He started pursuing music, and I saw his vision," explains Plies. "It wasn't a dream of mine. It kind of happened accidentally. But at the same time, I'm a believer that nothing happens on accident."

Accidental or not, Plies and his brother, Big Gates, started Big Gates Records in 1999. The small label had three artists and dropped a handful of independent albums, but not from Plies. In fact, the now rapper refused to touch the mic in the beginning. It wasn't until he became frustrated trying to teach one of his artists a particular hook that Plies grabbed the mic. "He never could get the hook down, so the next day I let my brother hear the hook, and he told me to stay on there," recalls Plies. The song, "Tell Dem Krackers Dat," spread quickly through South Florida and fell into the lap of Miami-based powerhouse Slip-N-Slide. Impressed by Plies' movement, the nationally distributed label made him an offer he couldn't refuse.

Plies described his major label debut, "The Real Testament," as "the most anticipated situation in the streets right now."

But Plies is about more than just moneymaking and busting heads.

"I ain't got real problems," says Plies. "I've got the problems that come with being successful, but I ain't got real problems. There's some dude in the world that just got a life sentence today. That's a real problem. I make reality music. I don't make music that's out of touch. There's so much in the world that I can talk about that'll help people through their struggles." It's this key philosophy that differentiates Plies from other rappers.

"I like to win in life, but to me, every dude who's in the prison system has lost it," explains Plies. "To me, that's not impressive."

"I'm always coming up with reality situations in my music," says Plies. "I never run out of shit to talk about. As long as I'm in these streets, I'll always have something to talk about."
Hit songs include --
Shawty
Bust It Baby
Hypnotized
Who Hotter Than Me
She Got It Made
Put It On Ya
Plenty Money
Want It, Need It
Please Excuse My Hands
Medicine
Becky
Bruh Bruh
Awesome
Just (A Bit)
Plies may be available for your next special event!

Genre: Rap
Styles:
.Southern Rap. / SouthernRap
.Gangsta Rap. / GangstaRap


Years active:
x00s, x10s, x20s

Born: ..in Florida / born nFlorida
Born: ..in Fort Myers / born FortMyersFL
Born: Jul 1, 1976

Based: ..in US
Based: ..in Florida / based nFlorida
Based: ..in Fort Myers / based FortMyersFL