How To Book Entertainment For Your Event
Poco may be available for your next special event!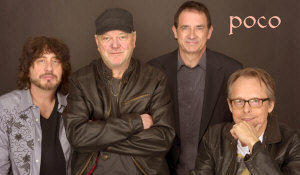 Hits include: "Under the Gun",
"Call It Love", "Heart of the Night",
"Nothin' To Hide", "Widowmaker",
"Crazy Love", "What Do People Know",
"The Nature of Love", "Indian Summer",
"Sea of Heartbreak", "Keep On Tryin'",
"C'mon", "Shoot For The Moon".

Booking Poco:
Serious requests only.
For more suggestions, proceed to the next page.
Click here --
Rock Music Roster
Or, click on one of the below links --
Music Menu
Fast Index
Entertainers Directory
Home