How To Book Q-TIP For Your Event
Q-Tip may be available for your next special event!

(as a DJ)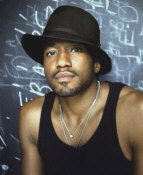 The longtime MC with pioneering alternative hip-hop trio A Tribe Called Quest, rapper Q-Tip was born Jonathan Davis in New York City. While a student at the Murray Bergtraum High School for Business Careers, he co-founded A Tribe Called Quest with fellow students Ali Shaheed Muhammad and Phife (Malik Taylor) in 1988; the following year, Q-Tip guested on De La Soul's groundbreaking "3 Feet High and Rising" LP, with the two groups forever linked through their association with the Native Tongues collective.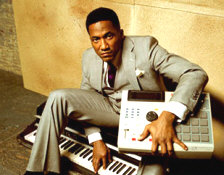 Tribe's debut single, "Description of a Fool," appeared in the summer of 1989, and after signing to Jive Records, the trio issued their debut LP, "People's Instinctive Travels and the Paths of Rhythm", a year later. With their fiercely intelligent, socially progressive lyrics and brilliant fusion of rap and jazz, the group emerged as one of the most popular and influential in all of hip-hop, producing such classic LPs as 1991's "The Low End Theory" and 1993's "Midnight Marauders" before disbanding in 1998. Q-Tip then mounted a solo career with the 1999 release of "Amplified". - Jason Ankeny, All Music Guide
Current legal name is Kamal Ibn John Fareed.
Hit songs include --
Vivrant Thing
Breathe and Stop
For The Nasty
Other notable songs include --
Buddy
Do It
End of Time
Got 'Til It's Gone
Things U Do
Wait Up
Q-Tip may be available for your next special event!

Genre: Rap
Genre: Electronica
Styles:
.Alternative Rap. / AlternativeRap
.East Coast Rap. / EastCoastRap
.Hip-Hop. / HipHop
.DJ. / xDJ


Years active:
x80s, x90s, x00s, x10s, x20s

Born: ..in New York / born nNewYork
Born: ..in New York City / born NewYorkNY
Born: ..in Brooklyn / born BrooklynNY
Born: Apr 10, 1970

Based: ..in US
Based: ..in New York / based nNewYork
Based: ..in New York City / based NewYorkNY

Tag: FormerMemberOf