How To Book RAY J For Your Event!
Ray J may be available for your next special event!

(
Brandy
is his sister) (
Snoop Dogg
is his cousin)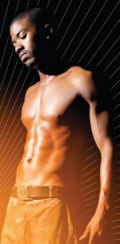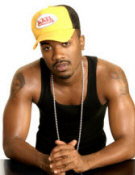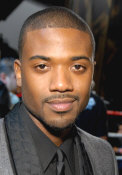 Hits include: "Sexy Can I",
"One Wish", "Wait A Minute",
"Let It Go", "What I Need",
"Everything You Want",
"Formal Invite", "Gifts",
"Sexy Ladies", "Last Wish",
"Bananaz", "I Hit It First".
William Ray Norwood Jr., known professionally as Ray J, is an American singer, actor and television personality.
Music has the power to instantly set a mood, whether it be sad, serious, or fun. The goal of Ray J is to inject the energetic, raw vitality so often absent from R&B. This handsome, multi-talented artist ignites the flare of a hip-hop party while incorporating plenty of R&B sparks. Combined, these elements are destined to keep his throngs of female fans happy.
The Southern California-bred, McComb, Mississippi, native began his pursuit of stardom at age 8, when he started receiving calls to do television commercials. By 12, Ray J was on television in a co-starring role on the critically acclaimed The Sinbad Show.
Ray J's future as a successful entertainer was inevitable. His singing abilities landed him a recording deal when he was just 14. "Everything You Want," Ray J's well-received first album proved that – like his big sis, recording and television superstar Brandy – he has what it takes to grab the entertainment world by storm. With a string of movie roles, a co-starring spot on the top-rated UPN sitcom, "Moesha," and a gig hosting "The Source Sound Lab," Ray J has carved out a major niche for himself.
His musical vision has expanded tremendously since his 1996 debut. "Then, I didn't know what type of direction I wanted to go," says Ray J. "Being that Brandy came out and blew up, I just went with the flow. But after my album dropped and I saw what was out there, I started to develop my own ideas about what I wanted to do with my music."
Since 1996, Ray J has appeared on the RIAA platinum and double-platinum soundtracks to the major theatrical releases "Set It Off" and "Dr. Dolittle," respectively. His years of honing his production skills also earned him an opportunity to produce music for Mattel. The leading toy manufacturer hired him to produce music for the commercials advertising Brandy's Barbie doll.
"I started producing when I was 12," says Ray J. "When the (keyboard/drum machine) ASR10 first came out, I got that. I messed with that for a few years, and then I got a MPC, and then I just built around that. I just mess around with the beats and just started putting my company together."
"I really don't want to come off more as a rapper or singer," continues the artist. "I'm really trying to come off more as an entertainer." Ray J's knack for being able to switch emotional gears so effortlessly comes from his numerous years of acting experience. He proved his versatility with key roles in "Once Upon A Time When We Were Colored," with Al Freeman, Jr. and Phylicia Rashad, "The Enemy Within," with Forrest Whitaker, "Mars Attacks!," with Jack Nicholson, "Steel," with Shaq O'Neal, and "Aftershock: Earthquake In New York," with Charles S. Dutton and Cicely Tyson. But, the weekly grind of playing Dorian on the top-rated UPN sitcom "Moesha" has shaped him into an even better actor.
In fact, Ray J's character on "Moesha," Dorian, isn't a far cry from his real life persona. For instance, when he's not working, the personable, charismatic artist spends his spare time hanging out with family and friends. A huge car buff, Ray J enjoys his cars, ATVs, dirt bike, and motorcycle. Though he is now coming of age, his personality is the same as it was while growing up in Carson, California, where he loved to sing in his family church, watch movies, and play sports and video games.
In 1997, it was only natural for him to stand in support of The Norwood Kids Foundation alongside his sister. Through the performing arts, the charitable organization has provided activities for more than 250 disadvantaged and at-risk youth in both Los Angeles and McComb, Mississippi. Staying grounded has helped Ray J evolve as an all-around artist.
Ray J may be available for your next special event!
Watch videos:
YouTube

Genre: R&B
Genre: Rap
Styles:
.Contemporary R&B. / ContemporaryR&B
.Pop-Rap. / PopRap
.Urban. / xUrban
.Pop. / xPop


Years active:
x90s, x00s, x10s, x20s
1995-present

Born: ..in Mississippi / born nMississippi
Born: ..in McComb / born McCombMS
Born: Jan 17, 1981

Raised: ..in California
Raised: ..in Carson / CarsonCA

Based: ..in US
Based: ..in California / based nCalifornia
Based: ..in Los Angeles / based LosAngelesCA