Visit new page >>> REBA MCENTIRE
How To Book REBA McENTIRE For Your Event!
Reba McEntire may be available for your next special event!





Hits include: "Consider Me Gone",
"Can't Even Get The Blues", "Cathy's Clown",
"Does He Love You", "For My Broken Heart",
"I know How He Feels", "How Was I to Know",
"How Blue", "If You See Him, If You See Her",
"Turn On The Radio", "If I Were A Boy",
"I Keep On Loving You", "Because Of You",
"Strange", "When Love Gets A Hold Of You",
"Somebody's Chelsea", "Going Out Like That".
How to Hire REBA MCENTIRE For Your Event!
Popular requests:
BOOKING FEE (booking price, booking cost)
.
GRAMMY AWARD winning Reba McEntire, also known mononymously as Reba, is an American country music singer, actress and businesswoman. She is widely regarded as "The Queen of Country".
In September 2007, McEntire's next studio disc was released titled Reba: Duets. The album was a collection of duets with various music artists, including Kenny Chesney, LeAnn Rimes, Trisha Yearwood, Carole King, and Justin Timberlake.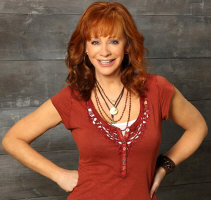 Hire Reba McEntire for your festival or concert plans.
She also headlined the C2C: Country to Country festival in the UK alongside Brad Paisley and Zac Brown Band in March.
Because of its limited release in 2016, on October 13, 2017 My Kind of Christmas was re-released - this time including songs with Vince Gill, Amy Grant, Darius Rucker and Lauren Daigle - on her website and through iTunes.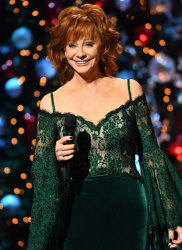 Hire Reba McEntire for your very special event or occasion!
In July 2018, it was announced that Reba McEntire would be one of four honorees for the 41st annual Kennedy Center Honors, along with Cher, Philip Glass, and Wayne Shorter.
McEntire's sound has been influenced by the country music of Bob Wills, Merle Haggard, Dolly Parton, Barbara Mandrell, and Patsy Cline.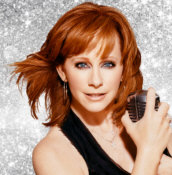 Hire Reba McEntire!
Reba McEntire has sold more than forty-one million albums and lodged an astounding thirty-three number one hits in an incredible thirty-plus year career. She is a multiple Grammy winner and four-time CMA Female Vocalist of the Year.
Hire Reba McEntire for your party or event!
Reba McEntire may be available for your next special event!
Book Reba McEntire, now!
For other great suggestions for booking music acts, look here.

For more suggestions, proceed to the next page.
Click here --
Country Music Roster
Or, click on one of the below links --
Music Menu
Fast Index
Entertainers Directory
Home