How To Book REGINA SPEKTOR For Your Event!
Regina Spektor may be available for your next special event!



Hits include: "No Surprises",
"All The Rowboats", "Fidelity",
"Laughing With", "Samson",
"You've Got Time", "Better",
"Eet", "Don't Leave Me".
How to Hire REGINA SPEKTOR For Your Event!
Popular requests:
BOOKING FEE (booking price, booking cost)
.
Regina Spektor is a Russian-American singer, songwriter, and pianist.

After self-releasing her first three records and gaining popularity in New York City's independent music scenes, particularly the anti-folk scene centered on New York City's East Village, Regina Spektor signed with Sire Records in 2004 and began achieving greater mainstream recognition.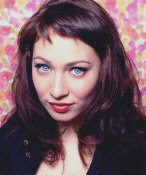 Hire Regina Spektor for your festival or concert plans!
In August 2007, she performed at Lollapalooza with others including LCD Soundsystem, Silversun Pickups, The Black Keys, Cage the Elephant, Cold War Kids, Lady Gaga, Muse, Snow Patrol, Yeah Yeah Yeahs, Ben Harper, Blue October, Kings of Leon, Modest Mouse, My Morning Jacket, Pearl Jam and Yo La Tengo.
After giving her third album a major label re-release, Sire released Spektor's fourth album, Begin to Hope, which achieved a Gold certification by the RIAA. Her following two albums, Far and What We Saw from the Cheap Seats, each debuted at number 3 on the Billboard 200. 2016's Remember Us to Life peaked at 23 on the Billboard 200.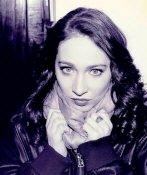 Hire Regina Spektor for your organization's special event!
Mayor Bill de Blasio proclaimed June 11, 2019, Regina Spektor Day in New York City. Spektor was also inducted into the Bronx Walk of Fame on May 18, 2019, by Borough President Rubén Díaz Jr.
Regina Spektor's primary instrument is the piano, and she plays the guitar as a secondary instrument, primarily playing on a seafoam Epiphone Wildkat archtop hollow-body electric guitar for live performances.

Her songs show influences from folk, punk, rock, Jewish, Russian, hip hop, jazz, and classical music. Spektor has said that she works hard to ensure that each of her songs has its own musical style, rather than trying to develop a distinctive style for her music as a whole.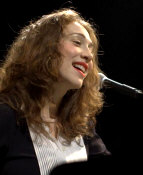 Hire Regina Spektor!
Regina Spektor performs using a broad vocal range, with a falsetto extension, but without any apparent break. She explores a variety of different and somewhat unorthodox vocal techniques, such as verses composed entirely of buzzing noises made with the lips and beatbox-style flourishes in the middle of ballads, and also makes use of such unusual musical techniques as using a drum stick to tap rhythms on the body of a chair. Part of her style also results from the exaggeration of certain aspects of vocalization, most notably the glottal stop, prominent in the single "Fidelity". She also uses a strong New York accent on some words, which she has said is due to her love of New York and its culture.

Regina Spektor usually sings in English, though she sometimes includes a few words or verses of Latin, Russian, French, or other languages. She plays with pronunciations, which she told NPR to be a remnant of her early years when she listened to pop in English without understanding the lyrics.
Spektor says the records that most impact her are those of "bands whose music is really involved". She cites the Beatles, Bob Dylan, Madonna, Eminem, Kate Bush, Rufus Wainwright, the Ramones, Patti Smith, Billie Holiday, Radiohead, Tom Waits, and Frédéric Chopin as prime influences.
Her discography includes eight studio albums, four extended plays, two live albums, and twenty-six singles.
Hire Regina Spektor for your party or event!
Regina Spektor may be available for your next special event!
Book Regina Spektor, now!
For other great suggestions for booking music acts,
look here.

For more suggestions, proceed to the next page.
Click here --
Alternative Music Roster
Or, click on one of the below links --
Music Menu
Fast Index
Entertainers Directory
Home