How To Book REO SPEEDWAGON For Your Event!
REO Speedwagon may be available for your next special event!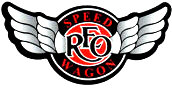 How to Hire REO SPEEDWAGON For Your Event!
REO Speedwagon (originally stylized as R.E.O. Speedwagon) is an American rock band from Champaign, Illinois. Formed in 1967, the band cultivated a following during the 1970s and achieved significant commercial success throughout the 1980s. The group's best-selling album, Hi Infidelity (1980), contained four US top 40 hits and sold more than 10 million copies.
Over the course of their career, the band has sold more than 40 million records and has charted 13 top 40 hits, including the number ones "Keep On Loving You" and "Can't Fight This Feeling". REO Speedwagon remains a popular live act.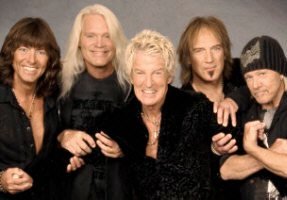 Hire REO Speedwagon for your festival or concert plans!
In 1996-1997, sold out co-headline amphitheater tours with Fleetwood Mac and Pat Benatar and Foreigner and Peter Frampton solidified the resurgence in REO's nationwide popularity, and a stadium tour of South America showcased the band in front of tens of thousands of new international fans.
In 1996, the band released its fourteenth studio album, "Building The Bridge."
In the spring of 2000, after thirty years as arch rivals, REO and Styx were set to co-headline a national tour. "It hit me on the first night of the tour in Phoenix. I looked out from the stage during our set and saw two girls wearing Styx t-shirts, dancing and singing along with every word I sang. Then, we met a guy at a truck stop in Georgia who explained that while he had seen each band in the past, REO and Styx playing together was an event that made his two hundred mile road trip to Atlanta a no-brainer. We were all having big fun, the audiences were huge, everyone singing and dancing together, REO fans digging Styx and Styx fans rocking with REO. We had become one big band!" says Cronin in the "Arch Allies" CD liner notes.
The boys did agree to go out on the road for a few concert dates in 2001, which turned into a 65 city tour! "How did that happen?" wonders Dave, "Not that I'm complaining. I don't have any kids, so I want to get out and rock."
One of those dates was September 13, 2001, in Salt Lake City. "With the horror of September 11 so fresh in our minds, we were not sure if we could play a show a mere two days later," says Kevin. "The promoter at the Utah State Fair said they wanted us to come, so we found an old bus and headed north," says Neal. "It made me feel better to know that our spirit, as well as the spirit of the American people, is still strong."
"The response of REO audiences is always fierce, but since the 9-11 attacks there is a different intensity level. Our songs just seem to fit right in with the attitude that we need as Americans," says Cronin. With that in mind REO joined its Arch Allies, Styx, as well as Journey, Lynyrd Skynyrd, Bad Company and others, for "Rock to the Rescue," back to back concerts in Atlanta and Dallas, on October 21 and 22. Drew Carey hosted the events. On November 12, 2001, a check for Five Hundred Thousand Dollars was presented to the New York/New Jersey Port Authority Memorial Fund.
"A lot has happened since those days in the old Chevy station wagon," says Kevin. "We are thankful for every moment, and we thank you for your continuing support of our music and our spirit."
In early 2014, it was announced that REO Speedwagon and Chicago would be teaming up for 15 dates throughout 2014.
In 2016, the band went on tour with Def Leppard and Tesla. Also, in 2016, the band performed with Pitbull the song "Messin' Around" live on the ABC TV show Greatest Hits; that version of the song was also released as a single on iTunes. In December 2016, the band toured the UK arena circuit with Status Quo. The band toured the US with Styx and Don Felder on the "United We Rock" tour, debuting June 20, 2017, at the Sunlight Supply Amphitheater.
In 2017, the Hi Infidelity album received the Diamond Award for official U.S. sales of more than 10 million copies.
In summer of 2018, REO and Chicago teamed up once again for a 30-city tour.
The current chapter of the REO Speedwagon story began when lead singer/songwriter Kevin Cronin, keyboardist and founding member Neal Doughty and bass guitarist Bruce Hall joined forces with former Ted Nugent lead guitarist Dave Amato and studio drummer Bryan Hitt to form the new and improved REO Speedwagon.
When you look around the audience at a REO Speedwagon concert these days, you see people who have been with the band since the early days, singing and dancing along with high school and college age fans. "It blows us away," says Hall "We love the fact that our music brings so many different people together.
Hit songs include --
Can't Fight This Feeling
Keep On Loving You
Keep The Fire Burnin'
I Do' Wanna Know
Take It On The Run
In My Dreams
Live It Up
One Lonely Night
Stillness of The Night
Here With Me
In Your Letter
Find Your Own Way Home
Don't Let Him Go
I Needed To Fall
Tough Guys
Sweet Time
Variety Tonight
Love Is A Rock
Live Every Moment
The Key
Hire REO Speedwagon for your party or event!
REO Speedwagon may be available for your next special event!
Book REO Speedwagon, now!
For other great suggestions for booking music acts, look here.

Genre: Rock 1
Genre: Rock 2
Styles:
.Adult Contemporary. / AdultContemporary
.Classic Rock. / ClassicRock
.Arena Rock. / ArenaRock
Album Rock / AlbumRock
.Pop/Rock. / PopRock
.Contemporary Pop/Rock. / ContemporaryPopRock
.Soft Rock. / SoftRock
.Hard Rock. / HardRock


Years active:
x60s, x70s, x80s, x90s, x00s, x10s, x20s
1967-present

Formed: ..in Illinois / formed nIllinois
Formed: ..in Champaign / formed ChampaignIL
Formed: in 1967

Based: ..in US

Tag: Jewish Musical Artists, xJewish