How To Book Entertainment For Your Event
Robert Plant (from Led Zeppelin)
may be available for your next special event!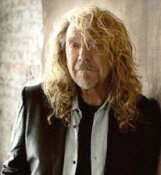 Hits include: "Other Arms", "Little by Little",
"Heaven Knows", "Tall Cool One",
"Hurting Kind (I've Got My Eyes On You)",
"Burning Down One Side", "Ship of Fools",
"Calling to You", "In The Mood", "29 Palms",
"Big Log", "Tie Dye on the Highway",
"I Believe", "Worse than Detroit", "Far Post",
"Dance on My Own", "Pledge Pin",
"Sixes and Sevens", "Angel Dance",
"Little Sister", "You Can't Buy My Love".

Booking Robert Plant:
Serious requests only.
For more suggestions, proceed to the next page.
Click here --
Rock Music Roster or Metal Music Roster
Or, click on one of the below links --
Music Menu
Fast Index
Entertainers Directory
Home