How To Book ROBERTO CARLOS For Your Event!
Roberto Carlos may be available for your next special event!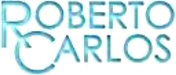 Hits include: "Mujer Pequena",
"Adonde Andaras Paloma", "Por Ella",
"Si Piensas,Si Quieres", "Mis Amores",
"Tengo Que Olvidar", "Pajaro Herido",
"Abre Las Ventanas Al Amor",
"Se Divierte Y Ya No Piensa En Mi",
"Aunque Mal Paguen Ellas",
"Si Me Vas A Olvidar", "Mujer",
"Tristes Momentos", "Negra",
"Amor Perfecto", "Si El Amor Se Va",
"De Corazon A Corazon",
"Simbolo Sexual", "Contradicciones".
How to Hire ROBERTO CARLOS For Your Event!
Popular requests:
BOOKING FEE (booking price, booking cost).
LATIN GRAMMY award winning Roberto Carlos Braga Moreira (born April 19, 1941) is a Brazilian singer-songwriter, also known as King of Latin Music or simply, The King.
Most of his songs were written in partnership with his friend, singer and songwriter Erasmo Carlos (no relation). Roberto Carlos has sold more than 70 million albums around the world. He is considered one of the most influential artists in Brazil, being cited as a source of inspiration by many artists and bands.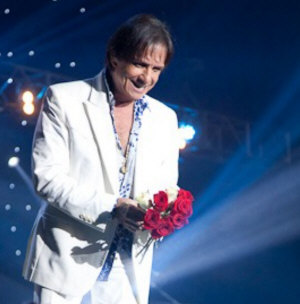 Hire Roberto Carlos for your festival or concert plans.
In 1985, he participated in the campaign to help children in Latin America, in the song "Cantarê, cantarás", he performed with Julio Iglesias, Gloria Estefan, Jose Feliciano, Plácido Domingo, Cheech Marin and Menudo, among others. He won the 1988 Grammy for Best Latin American Singer and the following year he reached the top of Billboard's Latin charts. Also in 1989, he had a hit with the song, "Amazonia". In the traditional year-end special, Rede Globo, he sang hits like "Outra Vez" alongside Simone.
In 1986, Roberto Carlos performed at Radio City Music Hall in New York and two years later became one of the only Brazilians ever to win a Grammy Award in the category of Best Latin Pop Album with Roberto Carlos / Tolo.

Hire Roberto Carlos for your special event or occasion.
In 1992, he left his name on the Latin artist Walk of Fame in Miami in the United States. In 1994, Roberto Carlos managed to beat the Beatles' sales in Latin America, selling more than 70 million records. In 1996, Roberto Carlos scored another success in partnership with Erasmo Carlos, Mulher de 40, and recorded along with Julio Iglesias, Gloria Estefan, Plácido Domingo, Ricky Martin, Jon Secada among others, the song in Spanish, "Puedes Llegar", the theme of the Atlanta Olympics in the United States.
In 2009, he began a tour celebrating 50 years of his career, and his first concert was on April 19 in Itapemirim, his hometown, the day he turned 68 years old. In April, the show "They sing Roberto – DIVAS", at the Municipal Theater of São Paulo, was attended by the great singers of national music, such Adriana Calcanhotto, Alcione, Ana Carolina, Claudia Leitte, Daniela Mercury, Fafa de Belém, Fernanda Abreu, Ivete Sangalo, Luiza Possi, Marina Lima, Mart'nália, Nana Caymmi, Paula Toller, Rosemary, Sandy, Wanderlea and Zizi Possi.
On July 11, 2009, to celebrate his 50th career anniversary, Roberto Carlos performed a major show at Maracanã Stadium. It was his first presentation in the stadium. The estimated audience was about 70,000 people.
Hire Roberto Carlos for your party or event!
Roberto Carlos may be available for your next special event!
Book Roberto Carlos, now!
For other great suggestions for booking music acts, look here.
Listen to music:
YouTube Music | Spotify

For more suggestions, proceed to the next page.
Click here --
Latin Music Roster or World Music Roster
Or, click on one of the below links --
Music Menu
Fast Index
Entertainers Directory
Home