How To Book ROSARIO For Your Event!
Rosario may be available for your next special event!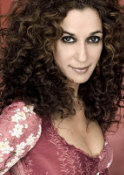 LATIN GRAMMY award winning Rosario del Carmen González Flores, better known as Rosario Flores, (born 4 November 1963) is a two-time Latin Grammy Award-winning Spanish singer.
A celebrated actress as well as a popular singer, Rosario became one of Spain's premier media stars in the mid-'90s, and her celebrity continued in the years that followed.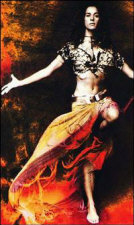 Hire Rosario for your festival or concert plans!
Though better known by her full name, Rosario Flores, she bills herself simply as Rosario on her albums. The daughter of Antonio González (aka El Pescaílla), a musician, and Lola Flores, a dancer, singer, and actress, and the sister of Lolita Flores, an actress, and Antonio Flores, a singer/songwriter, Rosario was born on November 4, 1963, in Madrid.
She began her career in the mid- to late '70s; billing herself then as Rosario Rios, she recorded ¿Que Querrá Decir Esto? (1976) for CBS and acted in the film Al Fin Solos, Pero... (1977). Not much came of her efforts during this period, and her career went cold until 1984. In that year she acted in a made-for-TV Spanish miniseries, Proceso a Mariana Pineda, and recorded another album for CBS, Vuela de Noche.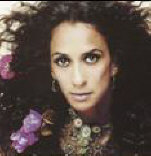 Hire Rosario for your special event!
Rosario continued acting in the years that followed, but didn't record another album until 1992, when Sony Discos released De Ley. Co-written by her brother Antonio, De Ley was a major success in Spain, spinning off a couple big hits ("Mi Gato" and "Sabor Sabor") and warranting a follow-up. Siento (1995) proved to be an even greater success, and not just in Spain, for its hits ("Estoy Aquí," "La Estrella") charted internationally. Like before, most of the album was co-written by Antonio.
For the successive album, Mucho por Vivir (1996), Rosario either wrote or co-wrote the songs herself, with notable input from one of her co-producers, Fernando Illán. Mucho por Vivir didn't match the success of Siento, but it did manage one major hit, "Yo Te Daré," that charted internationally.
Rosario's next album, Jugar a la Locura (1999), again found her penning the songs herself. Also of note, Jugar a la Locura showcases an electronic production style that was very trendy for its time; however, this didn't amount to commercial gain, as the album met a lukewarm reception, furthering the slide in popularity for her that had begun an album earlier with Mucho por Vivir.
Consequently, Rosario surrendered some of the control over her next album, Muchas Flores (2001), to professionals, most renowned among them singer/songwriter Jorge Drexler and producer Cachorro López. The end result was ideal, as Muchas Flores became a hit with critics as well as consumers.
This grand comeback rejuvenated Rosario's career as an actress, in addition to her recording career; the following year, she appeared as Lydia González in Hable con Ella (2002), an acclaimed film by legendary Spanish director Pedro Almodóvar. The role was a major one, and it capped off Rosario's return to celebrity.
In the following years, she continued her singing career, recording successful albums such as De Mil Colores (2004) and Contigo Me Voy (2006) for Sony. Her efforts were recognized by the Latin Grammy voters, who regularly nominated her for Best Pop Vocal Album, Female: she won in 2002 and 2004, for Muchas Flores and De Mil Colores, respectively, and though she didn't win in 2006 for Contigo Me Voy, she was nominated.
Hit songs include --
La Estrella
Estoy Aquí
Yo Te Daré
Meneito
Aguanta Ahi
Hire Rosario for your party or event!
Rosario may be available for your next special event!
Book Rosario, now!
For other great suggestions for booking music acts, look here.

Genre: Latin
Styles:
.Latin Pop. / LatinPop
.Flamenco. / xFlamenco


Years active:
x90s, x00s, x10s, x20s
1992-present

Born: ..in Spain
Born: ..in Madrid
Born: Nov 4, 1963

Based: ..in Spain
Based: ..in Madrid