How To Book RUBÉN BLADES For Your Event!
Rubén Blades may be available for your next special event!



Rubén Blades is one of the most successful vocalists in the history of Panamanian music. A former member of bands led by Ray Baretto and Willie Colón, Blades has continued to influence salsa music with his highly literate, politically tinged lyrics and his modern-minded arrangements, which substitute the usual horn and Latin percussion sections with synthesizers and drum sets. Often referred to as "the Latin Bruce Springsteen," Blades provided a musical voice for the middle class of Central America. Raised in a middle-class neighborhood in Panama City, Blades inherited his musical talents from his parents. His mother, Anoland, who emigrated from Cuba, played piano and sang in Spanish. His father, Ruben Sr., a police detective, played bongos.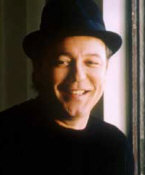 Inspired by the doo wop singing of Frankie Lymon & the Teenagers, Blades began singing North American pop and rock songs in his early teens. In 1963, he became the lead singer of a band, the Saints, formed by his older brother, Luis. The political upheaval in Panama during the mid-'60s had a profound effect as Blades became increasingly committed to his own roots, refusing to sing in any language but his native Spanish.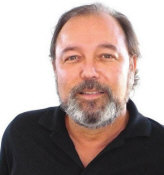 While studying law at the University of Panama, Ruben Blades continued to be involved with his music, singing with Conjunto Latino and los Salvajes del Ritmo. In 1968, an album he recorded with Bush and the Magnificos reached Joe Cuba's producer in New York. Invited to join Cuba's band, he declined in order to complete college. When the Panamanian government closed the university, he made his first trip to the United States. While in the U.S., Blades recorded an album, "From Panama to New York," with Pete Rodriguez. Shortly after the album's release, the University of Panama was reopened and Blades returned to complete his undergraduate studies. Although he accepted a position as a lawyer for the Bank of Panama, following his graduation, he returned to the U.S., to visit his parents, who had emigrated to Miami, in 1974.

While in the United States, Blades traveled to New York and took a job in the mailroom of the Latin-oriented Fania record label. A year later, he replaced Tito Allen as featured vocalist in Ray Barretto's band, auditioning in Fania's mailroom. When Barretto left to form a Latin fusion group, Blades took over as bandleader and renamed the group Guarare. In 1975, Blades composed and sang lead on Barretto's recording "Canto Abacua," featured on the album Barretto. As a result, Blades was named Composer of the Year by Latin New York magazine. Blades had also been playing with Willie Colón's band, and he remained with Colón for six years. Their collaboration reached its apex with the three-million-copy-selling album "Siembra," which included the single "Pedro Navaja," the biggest selling single in salsa history. Blades' politically oriented lyrics were not universally accepted. In 1980, his song "Tiburon," which spoke out against superpower intervention in the Caribbean, was banned from radio airplay in Miami.

Forming his own band, los Seis del Solar, in 1982, Blades began to perform an exciting fusion of Latin, rock, reggae, and Caribbean music. Their debut album, "Buscando América," was released in 1983. A year later, Blades enrolled in the graduate school at Harvard University, eventually receiving a master's degree in international law.

Since the early '80s, Ruben Blades has balanced his musical career with acting and writing songs for such films as The Last Fight, Crossover Dreams, Critical Condition, Fatal Beauty, The Milagro Beanfield War, Dead Man Out, Disorganized Crime, The Lemon Sisters, The Two Jakes, Predator 2, One Man's War, The Josephine Baker Story, Crazy From the Heart, Color of Night, A Million to Juan, Scorpion Spring, and The Devil's Own. Blades shared the title role with Marc Anthony in Paul Simon's Broadway musical The Capeman.

Blades has remained active with politics as well. The founder of a new political party in Panama, he ran for president of Panama in 1994, coming in second in the election. While much of Blades' repertoire is in the Spanish language, he recorded an English-language album, "Nothing but the Truth," featuring songs by Lou Reed, Elvis Costello, and Sting, in 1988.
Hit songs include --
Sin Querer Queriendo
Sábanas Frías
Tu Mejor Amiga
Chilam Balam
Camaleon
Sábanas Frías
Juana Mayo (A Woman's Name)
Creo en Ti
Ruben Blades may be available for your next special event!

Genre: Latin
Genre: Jazz
Styles:
.Latin Pop. / LatinPop
.Latin Soul. / LatinSoul
.Latin Jazz. / LatinJazz
.Tropical. / xTropical
.Salsa. / xSalsa
.New York Salsa. / NewYorkSalsa
.World Fusion. / WorldFusion
.Afro-Cuban Jazz. / AfroCubanJazz


Years active:
x70s, x80s, x90s, x00s, x10s, x20s

Born: ..in Panama
Born: ..in Panama City
Born: July 16, 1948

Based: ..in US
Based: ..in New York / based nNewYork
Based: ..in New York City / based NewYorkNY