How To Book RUBÉN BLADES For Your Event!
Rubén Blades may be available for your next special event!



How to Hire RUBÉN BLADES For Your Event!

(blah-des)
Popular requests:
BOOKING FEE (booking price, booking cost).
GRAMMY and LATIN GRAMMY award winning Rubén Blades Bellido de Luna (born July 16, 1948), known professionally as Rubén Blades, is a Panamanian musician, singer, composer, actor, activist, and politician.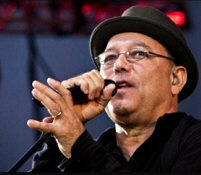 Hire Ruben Blades to entertain and a company's special event!
He performs musically most often in the salsa, and Latin jazz genres. As a songwriter, Rubén Blades brought the lyrical sophistication of Central American nueva canción and Cuban nueva trova as well as experimental tempos and politically inspired Son Cubano salsa to his music, creating "thinking persons' (salsa) dance music".
While much of Blades' repertoire is in the Spanish language, he recorded an English-language album, "Nothing but the Truth," featuring songs by Lou Reed, Elvis Costello, and Sting, in 1988.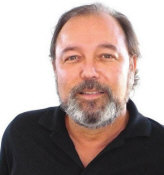 Hire Ruben Blades for a memorable evening of excellent entertainment!
Rubén Blades has written dozens of hit songs, including "Pedro Navaja" and "El Cantante" (which became Héctor Lavoe's signature song). He has won ten Grammy Awards out of seventeen nominations and twelve Latin Grammy Awards.

He is an icon in Panama and is much admired throughout Latin America and Spain, and managed to attract 17% of the vote in his failed attempt to win the Panamanian presidency in 1994. In September 2004, he was appointed minister of tourism by Panamanian president Martín Torrijos for a five-year term. He holds a Bachelor of Arts' Law degree from the University of Panama and an LL.M in International Law from Harvard University.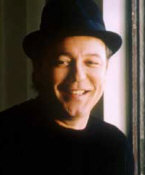 Hire Ruben Blades to entertain your friends and colleagues!
A former member of bands led by Ray Baretto and Willie Colón, Blades has continued to influence salsa music with his highly literate, politically tinged lyrics and his modern-minded arrangements, which substitute the usual horn and Latin percussion sections with synthesizers and drum sets. Often referred to as "the Latin Bruce Springsteen," Blades provided a musical voice for the middle class of Central America.
Blades shared the title role with Marc Anthony in Paul Simon's Broadway musical The Capeman.
In 2021, Rubén Blades was honored as the Latin Recording Academy Person of the Year for his contributions to Latin music and activism.
Hit songs include --
Sin Querer Queriendo
Sábanas Frías
Tu Mejor Amiga
Chilam Balam
Camaleon
Sábanas Frías
Juana Mayo (A Woman's Name)
Creo en Ti
Hire Rubén Blades for your party or event!
Rubén Blades may be available for your next special event!
Book Rubén Blades, now!
For other great suggestions for booking music acts, look here.

Genre: Latin
Genre: Jazz
Styles:
.Latin Pop. / LatinPop
.Latin Soul. / LatinSoul
.Latin Jazz. / LatinJazz
.Tropical. / xTropical
.Salsa. / xSalsa
.New York Salsa. / NewYorkSalsa
.World Fusion. / WorldFusion
.Afro-Cuban Jazz. / AfroCubanJazz


Years active:
x70s, x80s, x90s, x00s, x10s, x20s
1974-present

Born: ..in Panama
Born: ..in Panama City
Born: July 16, 1948

Based: ..in US
Based: ..in New York / based nNewYork
Based: ..in New York City / based NewYorkNY