How To Book RUSS For Your Event!
Russ may be available for your next special event!



Hits include: "Cherry Hill",
"Losin' Control", "Me You",
"What They Want", "Yung God",
"Wife You Up", "Some Time",
"Basement", "Missin' You Crazy",
"Back to Life", "The Flute Song",
"Rent Free", "Best on Earth",
"Throne Talks", "Take You Back",
"Paid Off", "Ugly", "Misunderstood",
"Bankrupt", "Small Talk", "Civil War",
"Status", "Private", "Money On Me",
"Rather By Myself", "Satisfy",
"On the Way", "Nothin' I Won't Do",
"Fate", "When I'm With You",
"Can't Let Go", "Seduce",
"When All of This Was New".
Russell James Vitale, better known by his stage name Russ, is an American rapper, singer, and songwriter from Atlanta, Georgia.
Russ was born in Secaucus, New Jersey, into an Sicilian-American family, which included him and three other siblings. He lived in North Carolina and Kentucky in his childhood, due to his father having to constantly relocate due to his career, before his family found a permanent home in Atlanta.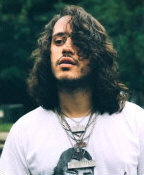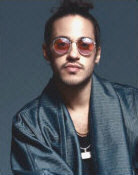 Russ's early inspirations were G-Unit, 50 Cent and Eminem. He produced beats for around six years before he attempted to record himself rapping.
Russ is known for his songs being produced, mixed, mastered, engineered, written, and performed by himself. Most of his songs contain hip hop and R&B elements, while combining rapping and singing on the hook.
Russ's style has been described by Uproxx as a "raspy, hardbody rap flow, and lilting, almost drunken singing voice".
Hire Russ for your party or event!
Russ may be available for your next special event!
Book Russ, now!

For more suggestions, proceed to the next page.
Click here --
Rap Music Roster or R&B Music Roster
Or, click on one of the below links --
Music Menu
Fast Index
Entertainers Directory
Home