Visit new page >> SARA BAREILLES
How To Book SARA BAREILLES For Your Event!
Sara Bareilles may be available for your next special event!



Hits include: "Bottle It Up",
"Love Song", "King of Anything",
"Uncharted", "Brave", "Gravity",
"Rookie", "I Choose You",
"Gonna Get Over You",
"Love is Christmas".

How to Hire SARA BAREILLES For Your Event!
Popular requests:
BOOKING FEE (booking price, booking cost).
GRAMMY AWARD winning Sara Bareilles is an American singer-songwriter, actress, author, and producer.
Bareilles composed music and wrote lyrics for the 2015 Broadway musical, Waitress, for which she earned a Tony Award nomination for Best Original Score and a Grammy Award nomination for Best Musical Theatre Album.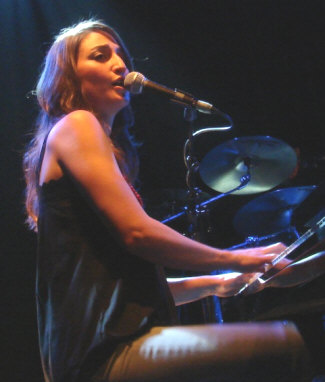 Hire Sara Bareilles for your festival or concert plans!
Sara Bareilles has sold more than one million albums and more than nine million singles in the United States. She has earned nominations for eight Grammy Awards, with one win, three Primetime Emmy Awards, and two Tony Awards.
In December 2008, a single Bareilles had performed in collaboration with Ingrid Michaelson, titled "Winter Song", was released from the compilation The Hotel Cafe Presents Winter Songs.
On July 14, 2009, "Come Home", a duet with OneRepublic, was released on iTunes.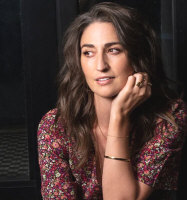 Hire Sara Bareilles for your special event!
In December 2010, Sara Bareilles joined The Sing-Off as a judge in its third season alongside musicians Ben Folds and Shawn Stockman (of Boyz II Men).
In 2011, as pop/rock band Maroon 5 was touring in promotion for their Hands All Over album, Sara Bareilles contributed to the female vocals (originally belonging to Lady Antebellum) for the song "Out of Goodbyes".
She appeared with the band Sugarland for a cover of Dexys (Midnight Runners)'s "Come on Eileen" in a YouTube exclusive.
In February 2012, VH1 placed Sara Bareilles in the 80th spot of the Top 100 Greatest Women in Music.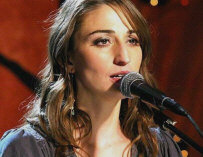 - Hire Sara Bareilles -
On January 26, 2014, Bareilles performed a duet with Carole King at the 56th Annual Grammy Awards. The pair performed renditions of King's "Beautiful" and Bareilles's "Brave".
On April 28, 2014, Sara Bareilles performed with Elton John at The Breast Cancer Research Foundation's Annual Hot Pink Party Fundraiser.
Sara Bareilles was featured on the track titled "Mango Tree", from the Zac Brown Band album titled Jekyll + Hyde, which was released on April 28, 2015.
Sara Bareilles has described her sound as "piano-based pop soul" with her finding inspiration from singers such as Etta James and Sam Cooke.
She is known for her strong mezzo-soprano vocal range and is often compared to artists such as Regina Spektor, Fiona Apple and Billy Joel, due to her vocal ability and incorporation of piano into her music.
Bareilles was one of many singers to appear in the season 3 finale of 30 Rock, including Mary J. Blige, Rachael Yamagata, Sheryl Crow, Norah Jones, and Elvis Costello.
Sara Bareilles appeared with Weezer on Jimmy Kimmel Live and as an AOL Sessions guest.
In an interview for The Huffington Post, Bareilles explained that writing and releasing one of her earliest singles, "Love Song", posed as a defining moment for her music career, since she was "fighting for the essence of some truth inside [of her], which to [her was] a beautiful love song."
Sara Bareilles is often praised for her songwriting abilities, with critics stating she "conveys vulnerability and wisdom in lyrics that speak honestly about relationships from a woman's point of view", and that her "writing voice is uniquely her own".
Her discography includes seven studio albums, two demo albums, four live albums, two soundtrack albums, six extended plays, twenty-one singles and thirteen music videos.
Hire Sara Bareilles for your party or event!
Sara Bareilles may be available for your next special event!
Book Sara Bareilles, now!
For other great suggestions for booking music acts, look here.
Listen to music:
YouTube Music | Spotify

For more suggestions, proceed to the next page.
Click here --
Rock Music Roster or Alternative Music Roster
Or, click on one of the below links --
Music Menu
Fast Index
Entertainers Directory
Home