Visit new page >>>
SEAL
How To Book SEAL For Your Event!
Seal may be available for your next special event!




How to Hire SEAL For Your Event!
Popular requests:
BOOKING FEE (booking price, booking cost).
GRAMMY AWARD winning Henry Olusegun Adeola Samuel, known professionally as Seal, is a British singer, songwriter, musician and record producer.
He has sold more than 20 million records worldwide. These include hit songs "Crazy" and "Killer", the latter of which went to number one in the UK, and his most celebrated song, "Kiss from a Rose", which was released in 1994. Seal is renowned for his distinctive soulful singing voice.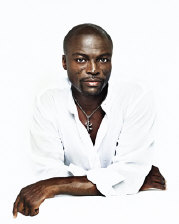 Hire Seal for your festival or concert plans!
Seal has won multiple awards throughout his career, including three Brit Awards; he won Best British Male in 1992. He has also won four Grammy Awards and an MTV Video Music Award.
He was a coach on The Voice Australia in 2012 and 2013, and returned to Australia to work as a coach in 2017.
When Seal was just 11 years old, he performed for the first time in front of an audience at his school's parent-teacher association night. He decided to sing Johnny Nash's "Bright Sunshiny Day." It was very a cappella, very unplugged as Seal recalls it.

Hire Seal for your very special event or occasion!
Seal had Lupus when he was young, which left him with scars evident on his face.
Before his musical career, Seal graduated from college with an architectural degree and took up different jobs around the London area, which included working at McDonald's, designing leather clothing and electrical engineering. Then, after a while, he began singing in local bars and clubs and joined Push, an English funk band, in the mid-'80s and toured with the band in Japan.
While he was in Asia he joined a blues band from Thailand for a while. After some time with that band, he traveled throughout India on his own. In 1990, Seal contributed lyrics and vocals to Adamski's "Killer" which was a big dance hit in 1990 in the UK. This really spun the wheels in motion for his musical career and from there he started working on his debut album which would be self-titled "Seal." He released the album in 1991 with former musician, Trevor Horn, as his producer.
Seal released five singles from the debut album. They include "Crazy," one of his most popular songs from that album, "Future Love Paradise," "The Beginning," "Killer" and "Violet." His first album sold 1 million copies in the United Kingdom and 3.5 million worldwide.
Seal also produced a compilation video for his debut album which was released in 1992 and included the music videos that were made for his singles as well as some acoustic, studio performances of some songs from his debut album. Seal also went on a European tour to promote his album.
In 1993, Seal teamed up with guitar legend, Jeff Beck, to perform a cover version of Jimi Hendrix's "Manic Depression" on the "Stone Free: A Tribute To Jimi Hendrix" album. Seal and Jeff Beck also released the song as a single.
After his success with the first album, Seal began work on his second album which would also be self-titled "Seal." He released the album in 1994 with a new look. He decided to get rid of his dreadlocks and sported a new, bald-headed look. He also came back with a new outlook on life and increased spirituality after his experiences over the previous three years. The album is his most successful album to date selling 700,000 copies in the UK and more than 5 million worldwide.
Seal wrote "Kiss From A Rose" in 1988 in London. He bathed in the success of his second album and went on tour with Soul/R&B artist, Des'ree as the opening act. In 1996, Seal performed "Fly Like An Eagle," originally performed by Steve Miller, on the "Space Jam" Soundtrack. Seal has also performed on other compilations and in 1994 performed on Joni Mitchell's album, "Turbulent Indigo." She also performed on his 1994 album on the song "If I Could."
Seal's soulful, insightful and often deep lyrics has contributed to fresh, innovative and creative music throughout his career. He has captured several different musical styles and blended them into his own unique style of musical art which has pleased listeners throughout many years. His music will continue to grace music listeners for generations to come and place him among the most talented musicians of all-time.
Hit songs include --
Secret
Amazing
Get It Together
Kiss From A Rose
Love's Divine
Waiting For You
Newborn Friend
Don't Cry
Crazy
Prayer For The Dying
Fly Like An Eagle
Killer
The Right Life
This Could Be Heaven
Human Beings
The Beginning
Let's Stay Together
I Can't Stand the Rain
Stand By Me
It's Alright
It's a Man's Man's Man's World
A Change is Gonna Come
Walk On By
Hire Seal for your party or event!
Seal may be available for your next special event!
Book Seal, now!
For other great suggestions for booking music acts, look here.

Genre: R&B
Genre: Rock 1
Genre: Vocal
Styles:
.Adult Contemporary. / AdultContemporary
Adult Contemporary R&B / AdultContemporaryR&B
.Pop/Rock. / PopRock
.Contemporary Pop/Rock. / ContemporaryPopRock
.Urban. / xUrban
.Standards. / xStandards
.Dance-Pop. / DancePop


Years active:
x90s, x00s, x10s, x20s
1987-present

Seal --
Born: ..in England
Born: ..in London
Born: ..in Paddington
Born: Feb 19, 1963

Band --
Based: ..in US
Based: ..in California / based nCalifornia
Based: ..in Los Angeles / based LosAngelesCA