How To Book SEAN KINGSTON For Your Event!
Sean Kingston may be available for your next special event!



How to Hire SEAN KINGSTON For Your Event!
Popular requests:
BOOKING FEE (booking price, booking cost).
Sean Kingston, the Miami born, Jamaica bred artist, is not just a face in popular music; he has accomplished the rare task of creating a new genre where rap, reggae, pop, doo-wop and remarkable songwriting all combine into something totally refreshing. While hip-hop lyrics have sparked the biggest debate in years, Sean finds himself in the center of the controversy - but not where you might think. He prefers to show his creativity without using profanity.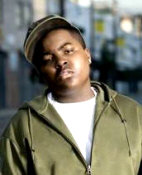 It is no wonder then that Sean Kingston is becoming a household name. His first single "Beautiful Girls," was a song cross-pollinating on both urban and pop radio stations coast to coast. The unmistakable hit boasts the instant hook of "Stand by Me" which acts like a muse for the song produced by savant J.R. Rotem. Sean is the flagship artist on J.R.'s label, Beluga Heights.
"I heard the track 'Stand By Me,' one night in the studio while listening to the radio and asked J.R. if anyone had ever used that sample. He made the beat immediately and I wrote down the lyrics within an hour – it happened very quickly. I loved the way it turned out and I think my sound is a lot different than what else is out there. It all just worked and we knew we had something special with the track. I'm also singing about something people can relate to – I'm singing about being in love with someone who you think is your world, but they don't see it that way and you have to end the relationship."
Sean Kingston wants to make it clear that he is no cookie cutter artist that has the songs mapped out for him - he comes up with 100 percent of his lyrics. Sean also understands that when making urban music, he has a responsibility to fans, "With this album I thought it was important to not use curse words or negative language that might offend people. I write my own songs, so it's like if I can write a great track without using those words, then that's the style for me." Sean continues, "As an artist, my whole goal is to make powerful and classic album. I want everyone to feel my music and understand my heritage. The music is all about the authentic Sean Kingston vibe. J.R. is a talented dude and a dope producer and he heard that I had something different to offer from other artists out there. Together we're a powerful force and I'm ready to share it with the world."
Sean Kingston talks about J.R. more like a big brother, rather than an Executive Producer of his album. Sean was drawn to J.R. because he was young and hungry like himself and felt like the music he was making was the type of music for him. Rotem emailed him back. J.R. almost had no choice. "Sean would hit me up at least three times a day!" J.R. says.
"He had a real distinct sound," Rotem remembers. "I worked with some of the best and I don't see why Sean can't grow to be one of them. His potential is limitless." Rotem invited Sean for a meeting in Los Angeles; coincidentally the young performer was already in the process of moving to California. Shortly after their initial meeting, Rotem had his flagship artist for his Epic records joint venture, Beluga Heights. For Sean Kingston, it was a prophecy beginning to be fulfilled. Not only is music his love, it is in his blood. Now Kingston says he's looking forward to making timeless music and living out his dream.
In just a short time, Sean Kingston has already done what few in his age bracket can accomplish - get people excited about music again.
"In the future I want to have my own label and work on the business side," he said. "I went to acting school when I was younger, so I want to revisit that one day. I want to get into every aspect of the business and see where it takes me. I'm grateful for the fact that my music is able to bridge genres – I'm ready to do that with any business opportunity that comes my way – it's always been important to for me not to limit myself."
Hit songs include --
Beautiful Girls
Take You There
Me Love
There's Nothin'
Eenie Meenie
Fire Burning
Face Drop
Letting Go (Dutty Love)
Dumb Love
Party All Night
Back 2 Life (Live It Up)
Beat It
Hire Sean Kingston for your party or event!
Sean Kingston may be available for your next special event!
Book Sean Kingston, now!
For other great suggestions for booking music acts, look here.

Genre: Rap
Styles:
.Contemporary R&B. / ContemporaryR&B
.Pop. / xPop
.Urban. / xUrban
.Pop-Rap. / PopRap
.Southern Rap. / SouthernRap
.Reggae-Pop. / ReggaePop
.Reggae Fusion. / ReggaeFusion


Years active:
x00s, x10s, x20s

Born: ..in Florida / born nFlorida
Born: ..in Miami / born MiamiFL
Born: Feb 3, 1990

Raised: ..in Jamaica
Raised: ..in Kingston