How To Book SHAKIRA For Your Event!
Shakira may be available for your next special event!



Shakira Isabel Mebarak Ripoll, known simply as Shakira (meaning "Woman of Grace" in Arabic), is an internationally famous singer and songwriter. She's a child prodigy who wrote her first song at age eight, a blond-locked Colombian who speaks three languages and loves only in Spanish. She's a perfectionist who spends hours in the studio.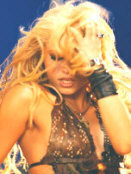 Shakira was born to a Lebanese father and a Colombian mother, and moved to Bogotá at the age of thirteen. She released her first album, "Magia" (Magic), one year later, on the Sony label. The album was only moderately successful, and "Peligro" (Danger), her second album, was no better received.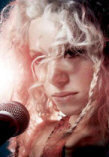 Shakira turned to acting and played a role in a Colombian telenovela ("El Oasis"), but failed as an actress. She then returned to the music business in 1995 with the album "Pies Descalzos" (Barefeet), which established her commercial success. The hit "Estoy Aquí" became known internationally. "The Remixes" was created and featured remixes from the songs on "Pies Descalzos," with some songs redone in Portuguese.

Following this, Shakira met Emilio Estefan, Jr., who would become the executive producer of her next album. "¿Dónde Están Los Ladrones?" (Where are the thieves?). This album was a huge production that cost more than US$3 million. but it established her as the major force behind Latin pop-rock, going multi-platinum in the U.S., Argentina, Colombia, Chile, Central America, Mexico and platinum in Spain. Then came a Grammy and two Latin Grammys, key TV appearances, the brave new world of Shakira, the star. Shakira also produced "Shakira MTV Unplugged," a live album based on "¿Dónde Están Los Ladrones?".

Shakira next turned her sights towards the English-speaking market, improving her English enough to begin writing "Laundry Service." With a more rock-edged feel, "Laundry Service" was aimed at the international English-speaking market, even though it contained some Spanish songs. Some people said that Shakira's English skills were too weak for her to write in English, but "Laundry Service" was nevertheless a big hit, best known for the infectious single "Whenever, Wherever" (English version of "Suerte"), and for being one of the top albums of 2002. Shakira is well known for intense, athletic live performances involving belly dancing, Arabic rhythms and other sensual movements.
Shakira is a walking, living, breathing, singing contradiction. "I was born and raised in Colombia, but I listened to bands like Led Zeppelin, The Cure, the Police, the Beatles and Nirvana," said Shakira. "I was so in love with that rock sound, but at the same time because my father is of l00% Lebanese descent, I am devoted to Arabic tastes and sounds. Somehow I'm a fusion of all of those passions and my music is a fusion of elements that I can make coexist in the same place, in one song."

In 2002, Shakira also released the greatest hits volume "Grandes éxitos." "Shakira: Live & Off the Record," a DVD and a 10-song CD from her 2002-03 world tour (the "Tour of the Mongoose"), was released March 30 2004. "The Tour of the Mongoose" was called so because of the fact that mongoose can defeat a cobra without being killed by its poison. The concerts were interspersed with visuals of a mongoose fighting a cobra.

Shakira next projects included "Fijacion Oral, Vol. 1" (released in June 2005), followed by "Oral Fixation, Vol.2," (released in November 2005). She co-writes and co-produces her songs with Luis Fernando Ochoa and Lester Méndez.

Shakira is considered by many to be a great talent. As Gabriel García Márquez once wrote of her, "Shakira's music has a personal stamp that doesn't look like anyone else's and no one can sing or dance like her, at whatever age, with such an innocent sensuality, one that seems to be of her own invention."
Hit songs include --
Ciega, Sordomuda
Estoy Aquí
Hips Don't Lie
Illegal
Que Me Quedes Tú
Se Quiere...Se Mata
Suerte (Whenever, Wherever)
Tu
La Tortura
Estoy Aquí
Inevitable
No Creo
No
Antologia
Donde Estas Corazon
Underneath Your Clothes
Dia De Enero
Te Aviso, Te Anuncio (Tango)
Ojos Así
Moscas en la Casa
Shakira may be available for your next special event!
Watch videos
YouTube

Genre: Latin
Genre: Rock 1
Styles:
.Adult Contemporary. / AdultContemporary
.Latin Pop. / LatinPop
.Dance-Pop. / DancePop
.Urban. / xUrban
.Club/Dance. / ClubDance
.Latin Dance-Pop. / LatinDancePop


Years active:
x90s, x00s, x10s, x20s

Born: ..in Colombia
Born: ..in Barranquilla
Born: Feb 2, 1977