How To Book SHENANDOAH For Your Event!
Shenandoah featuring Marty Raybon may be available for your next special event!


Hits include: "Next to You, Next to Me",
"If Bubba Can Dance (I Can Too)",
"Sunday in the South",
"The Church on Cumberland Road",
"I Want to Be Loved Like That",
"Hey Mister (I Need This Job)",
"Janie Baker's Love Slave",
"Darned If I Don't (Danged If I Do)",
"Rock My Baby", "Two Dozen Roses",
"Ghost in This House", "I Got You",
"The Moon Over Georgia",
"When You Were Mine",
"Leavin's Been a Long Time Comin'",
"I'll Go Down Loving You",
"Heaven Bound (I'm Ready)",
"Always Have, Always Will",
"All Over But the Shoutin'",
"What Children Believe".
How to Hire SHENANDOAH For Your Event!
Popular requests:
BOOKING FEE (booking price, booking cost).
GRAMMY AWARD winning Shenandoah featuring Marty Raybon is an American country music band founded in Muscle Shoals, Alabama, in 1984 by Marty Raybon.

The band's sound is defined by country, bluegrass and gospel influences.
John Bush of Allmusic calls Shenandoah "one of the first groups to rebel against the urban cowboy image of the '80s and lead the way to the new traditionalism of the '90s." Marty Raybon's vocals have been described as "blend[ing] the soulfulness of rhythm and blues with the lonely intensity of great country music."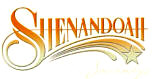 Alanna Nash wrote that the band's work relies on "sentimental lyrics revolving around the Southern experience," and said that Shenandoah "forged its very commercial reputation on a soulful gospel-and-bluegrass blend, with lead singer Marty Raybon's searing sincerity making even the tritest songs about small-town Southern values and attitudes memorable."
Logan Smith of the St. Petersburg Times said that the band has "woven together a highly polished sound built around precision musicianship and pristine harmonies, very much a hybrid of Raybon's bluegrass roots."
Writing for the Associated Press, Joe Edwards cited the variety of sounds on the band's second album, referring to "The Church on Cumberland Road" as a "spirited up-tempo," also making note of the Southern imagery in "Sunday in the South" and the "truest country music tradition" of the ballad "She Doesn't Cry Anymore."
Hire Shenandoah featuring Marty Raybon for your party or event!
Shenandoah featuring Marty Raybon may be available for your next special event!
Book Shenandoah featuring Marty Raybon, now!
For other great suggestions for booking music acts, look here.

For more suggestions, proceed to the next page.
Click here --
Country Music Roster
Or, click on one of the below links --
Music Menu
Fast Index
Entertainers Directory
Home