Visit new page >>>
THE SHINS
How To Book THE SHINS For Your Event!
The Shins may be available for your next special event!



Hits include: "Phantom Limb",
"Simple Song", "Name For You",
"It's Only Life", "So Says I",
"Know Your Onions!", "Australia",
"Turn on Me", "Dead Alive".
How to Hire The Shins For Your Event!
Popular requests:
BOOKING FEE (booking price, booking cost).
The Shins is an American indie rock band formed in Albuquerque, New Mexico, in 1996.
The band is the project of singer-songwriter James Mercer, who has served as the band's sole constant member throughout numerous line-up changes. The band's current line-up consists of Mercer, alongside Yuuki Matthews (bass, keyboards), Patti King (keyboards), and Jon Sortland (drums). They are based in Portland, Oregon.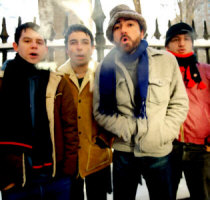 Hire The Shins for your festival or concert plans!
Mercer described the Shins as a "pop project" from the beginning. The group were inspired by any and all music that they discovered. "Everything we listen to [...] makes its way in somehow, but we've been inspired by a bunch of bands who basically just keep reinventing the same thing," said Mercer.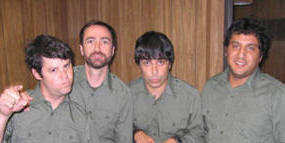 Hire The Shins for your special event!
The group received comparisons to the "pop revivalists" at the Elephant 6 Recording Collective early in their career, such as The Apples in Stereo, whilst Mercer's vivid, often surrealist lyrics and infectious melodies drew comparisons to the songwriting style of Robert Pollard from Guided by Voices.
In 2012, the band performed at the Lollapalooza Festival alongside Red Hot Chili Peppers, The Black Keys, Jack White, Florence + the Machine, Of Monsters and Men, Franz Ferdinand, Frank Ocean, The Head & the Heart, Alabama Shakes, Walk Off the Earth.
In 2013, The Shins played at the Boston Calling Music Festival with others including Fun., The National, Of Monsters and Men, Young the Giant, Marina and the Diamonds, Andrew Bird, Matt & Kim, and Portugal. The Man.
Rolling Stone credited the band with bringing "the pop traditions of 1960s pop bands—groups like the Zombies, and the Beach Boys—to a new generation of music fans."
Their discography includes five studio albums, one live album, one remix album, three extended plays, two splits, twenty-three singles, and twenty-one music videos.
Hire the Shins for your party or event!
The Shins may be available for your next special event!
Book the Shins, now!
For other great suggestions for booking music acts, look here.

For more suggestions, proceed to the next page.
Click here --
Alternative Music Roster
Or, click on one of the below links --
Music Menu
Fast Index
Entertainers Directory
Home