How To Book SIGGNO For Your Event!
Grupo Siggno may be available for your next special event!



Hits include: "El Vaso Derrama",
"Enlabasura", "Yo Quisiera Detenerte".
How to Hire SIGGNO For Your Event!
Popular requests:
BOOKING FEE (booking price, booking cost).
LATIN GRAMMY AWARD winning Siggno (also known as Grupo Siggno) is an American Tejano band formed in Santa Rosa, Texas, in 2000.

Jesse Turner attended a local church in Texas and met his future bandmates. When Turner was 10 years old his father had died and Turner spent his teenage years writing songs as a coping mechanism.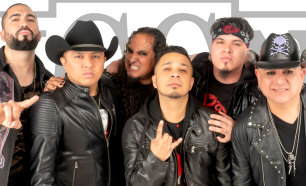 Hire Siggno for your festival or concert plans!
Turner founded Siggno in 2000 and released their debut album Al Principio in late 2001. Al Principio failed to impact any music chart during its run. The album was released during Tejano music's post-golden age era under Crown Records. Music promoters found it challenging to shift consumers in buying regional Mexican music albums in big box retail stores as sales in Tejano music had flattened.
BILLBOARD called Siggno's "Pero Hablame" as a "sentimental cumbia". The group's second album, Por Amor, was released in 2002. The album helped Siggno to receive a nomination for a BMI Music Award in 2003, and a Latin Grammy Award for Best Tejano Album.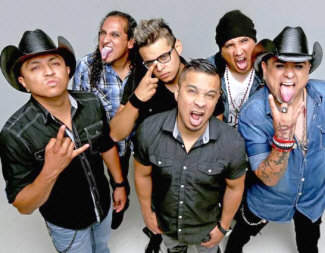 Hire Siggno for your company's special event!
Ramiro Burr of BILLBOARD noted a sense of vulnerability and romantic themes in Siggno's repertoire, which distinguished them from regional Mexican boy bands who would rather "raise hell" with their partners. Music promoters found Siggno's sound to be more progressive and that the group members to be more on-stage entertainers than other groups.
The group was nominated for Most Promising Band and Album of the Year at the 2003 Tejano Music Awards. Siggno released their third album, Caminando, under Serca Music. The following year, the band signed with Freddie Records and released Amor y Dolor, which spawned their hit single "Mejor Dimelo".

At Go Tejano Day 2017, Siggno and Banda el Recodo broke the all-time paid attendance record at the RodeoHouston when 75,557 people attended.
Grupo Siggno is a Tejano and Norteño music group from the United States. The group was formed in Texas in 2000 and is composed of lead singer Jesse Turner and several other members. Grupo Siggno has released a number of albums and has had success with singles such as "Me Hace Falta," "No Te Pido Flores," and "Mejor Me Alejo."
The group is known for its energetic live performances and has gained a large following in the Tejano and Norteño music scenes. In addition to its music career, Grupo Siggno has also been involved in charitable work, including raising money for hurricane relief efforts in Texas.
Hire Siggno for your party or event!
Siggno may be available for your next special event!
Book Siggno, now!
For other great suggestions for booking music acts, look here.

For more suggestions, proceed to the next page.
Click here --
Latin Music Roster
Or, click on one of the below links --
Music Menu
Fast Index
Entertainers Directory
Home