How To Book STACIE ORRICO For Your Event!
Stacie Orrico may be available for your next special event!



You can hear the vocal firepower of Stacie Orrico and witness her songwriting acumen in every note, every beat, and every word, beginning with her breakout lead single "Stuck."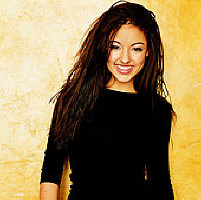 Although her singing bursts with youthful exuberance, Stacie is more conscious and articulate than most of her peers.
"I definitely wanted the music to be more aggressive," she emphasizes. "All of my influences are very soulful musicians - my favorite artist is Lauryn Hill, and I've always loved Whitney Houston and Ella Fitzgerald - and I wanted to explore that direction more." As a singer, Stacie Orrico is as poised and persuasive as her jazz and R&B idols.
Although music was part of family life in the Orrico household, and Stacie sang at church and in school, she never intended to pursue a career in entertainment. "I had always loved to sing," she admits. "But I was not raised in a showbiz home, and my parents are the farthest thing from stage parents."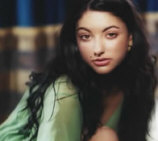 In 1998, at the age of twelve, Stacie was discovered singing in a talent contest she had entered on a lark. An A&R exec judging the event snapped her up as soon as she won first prize. Two years later, her debut, "Genuine," entered the Billboard Heatseekers chart at #1. Her performances in support of the rapidly-selling release caught the attention of Destiny's Child, who asked her to be their opening act for a string of U.S. dates in 2001.
"They taught me a lot," says Stacie of the time she spent warming up for Beyoncé, Robin, and Kelly. "I had the privilege of touring with them at one of the highest points in their career. And there they were, on top of the world, yet I would watch them still take time to talk to the fans, and listen to people, and never act jaded."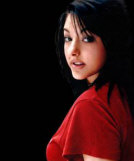 It was fate that Stacie Orrico became a professional entertainer, and fate that brought her to Virgin records, but now she has a mission, one that is simple, direct, and a far more ambitious than the dreams of ordinary vocalists. "I want to impact people's lives with my music," Stacie insists. "People of all ages, from all walks of life. If I can accomplish that, just by sharing some of my experiences, then my goal will be attained."
Hit songs include --
Stuck
(There's Gotta Be) More To Life
I'm Not Missing You
I Could Be The One
I Promise
Other notable songs include --
Genuine
Stay True
Ride
Don't Look at Me
Dear Friend
Without Love
Security
Love Came Down
White Christmas
Stacie Orrico may be available for your next special event!
Watch videos:
YouTube

Genre: Gospel
Styles:
.Adult Contemporary. / AdultContemporary
.CCM. / xCCM
.Alternative CCM. / AlternativeCCM
.Contemporary Gospel. / ContemporaryGospel
.Praise & Worship. / Praise&Worship / Praise and Worship


Years active:
x00s, x10s, x10s, x20s
1998-present

Born: ..in Washington state / born nWashington
Born: ..in Seattle / born SeattleWA
Born: Mar 3, 1986

Based: ..in US
Based: ..in Tennessee / based nTennessee
Based: ..in Nashville / based NashvilleTN

Tag: Italian-American Musical Artists, ItalianAmerican