Richard De La Font Agency, Inc.
Legendary 5-Star Service and Reputation
Providing Excellence in Entertainment Since 1970

Booking Sting - book pop/rock music artists
Book Sting, Gordon Sumner, former member of Police
Adult Contemporary, Pop/Rock, Contemporary Pop/Rock,
Adult Alternative Pop/Rock, Album Rock, College Rock

Booking Information
About This Company
Rock Music Roster | Music Menu
Fast Index | Home | Search
Printable Page
---
How To Book STING For Your Event!
Sting may be available for your next special event!



Hits include: "All This Time",
"Brand New Day", "Desert Rose",
"Fortress Around Your Heart",
"If You Love Somebody Set Them Free",
"Roxanne '97", "Send Your Love",
"Stolen Car (Take Me Dancing)",
"Be Still My Beating Heart",
"Fields of Gold", "You Still Touch Me",
"If I Ever Lose My Faith in You",
"We'll Be Together", "The Soul Cages",
"Little Wing", "When We Dance",
"Epilogue (Nothing 'Bout Me)",
"Love Is the Seventh Wave",
"After the Rain Has Fallen",
"Down So Long".
Grammy Award winner Sting is a singer, songwriter and actor and was born Gordon Matthew Sumner, in London, England.
Sting is former vocalist and lyricist of The Police, his first film role came in Quadrophenia (1978), and his first hit song was "Spread A Little Happiness" (1982), taken from the soundtrack of the television film Brimstone and Treacle, in which he also starred.
His debut solo album, "The Dream of the Blue Turtles" (1985), topped both the UK and US music charts. He has been heavily involved with campaigns benefiting the environment and saving the rain forests, and with Amnesty International; in 1989 Sting was a keynote speaker at the 2nd annual Human Rights Awards ceremony.
Later albums include "Soul Cages" (1991), which reached No. 1 on the UK music charts, and "Mercury Falling" (1996). Feature films include "Dune" (1984), "Stormy Monday" (1988), "The Grotesque" (1995), and a cameo in "Lock, Stock, and Two Smoking Barrels" (1999).
Sting's career shows no sign of slowing down: his 1999 album and tour, "Brand New Day," met with widespread critical and popular acclaim. At the Grammy Awards in February 2000, "Brand New Day" won Best Pop Album, while Sting collected the award for Best Male Pop Vocal Performance for the hit single, also entitled "Brand New Day." He won again in the same category the following year, for "She Walks This Earth (Soberana Rosa)," a song he recorded for a tribute album to the Brazilian composer Ivan Lins, "A Love Affair: The Music of Ivan Lins."
In 2003, The Police was inducted into the Rock and Roll Hall of Fame.
Sting may be available for your next special event!

Genre: Rock 1
Styles:
.Adult Contemporary. / AdultContemporary
.Pop/Rock. / PopRock
.Contemporary Pop/Rock. / ContemporaryPopRock
.Adult Alternative Pop/Rock. / AdultAlternativePopRock
.Album Rock. / AlbumRock
.College Rock. / CollegeRock


Years active:
x70s, x80s, x90s, x00s, x10s, x20s

Born: ..in England
Born: ..in Northumberland
Born: ..in Wallsend
Born: ..in Newcastle area
Born: Oct 2, 1951

Tag: FormerMemberOf, .Orchestra charts available. / OrchestraCharts
---
Concert Schedule – by Live Nation
Concert Schedule – by Ticketmaster

---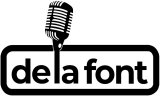 Booking Information
Music Menu
Fast Index | Home | Search
Frequently Asked Questions About Booking STING
HOW TO BOOK STING?
(i.e., how to hire STING for an event)
You are currently on the official site of the Richard De La Font Agency, Inc. For more than 50 years, we have successfully helped official talent buyers around the world secure quality talent.
We welcome the opportunity to be of service to you. Let's do this the right way! Let's save you time and frustration!
Simply click on the "Let's Get Started!" link found on this page. Then, send us your request for booking information.
Include information about your plans for your event and how hiring STING (or someone similar) might be of special interest.
If you decide you want to look at other names, simply include your talent-fee budget range and indicate that you want to see who else you might be able to afford with such a budget. We can send you a list of names that are affordable and in the style of music you prefer. We hope to save you time and frustration!
HOW MUCH DOES IT COST TO BOOK/HIRE STING?
(i.e., what is the fee of STING for an event?)
(i.e., what is STING charging to perform at an event?)
Official booking fees for STING, or any other celebrity, are determined based on a number of factors and may change at anytime without prior notice.

Factors influencing pricing vary and may include date, location, type of event, whether a private party or a public concert, the artist's calendar, whether the artist is on tour or not, how well tickets are selling at the artist's concerts, the current demand for the artist's music, market activity, etc.

As you might expect, the more in-demand the artist is, the more buyers are prepared to pay. Of course, this causes the artist's price to increase as the artist becomes more popular, or decrease when becoming less popular.

Exclusive agents with exclusive representation frequently quote a range instead of a specific price, since changes can occur at anytime. Generally, the artist's manager has a role in the decision to accept any particular offer from a talent buyer.

To learn the most current artist's pricing, or the estimated artist's fee for your particular event, simply click on the "Let's Get Started!" link found on this page. Then, send us your request for booking information.
IS STING AVAILABLE TO WORK MY EVENT?
(i.e., what is STING's availability?)
To learn the artist's current availability for your special event, simply click on the "Let's Get Started!" link found on this page. Then, send us your request for booking information.

Once we have your event/party information, we will be better able to assist you with putting your entertainment talent booking plans in place as your entertainment consultant. Let's get this done right! We look forward to working with you!
---