How To Book Sue Foley For Your Event
Sue Foley may be available for your next special event!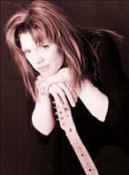 Canadian born musician, Sue Foley, is a musical force to be reckoned with. Her music suggests that she has an old soul. The Los Angeles Times says, "Echoes of Earl Hooker, Bessie Smith, T-Bone Walker, Muddy Waters and other forebears of the blues filter through the cannon of singer, songwriter and guitarist Sue Foley." Critics, fans and musicians alike agree that she may well be the most respected female blues guitarist on the scene today.
Foley's musical juju has allowed Sue Foley to share the stage with such legendary blues icons as the late B.B. King, Clarence "Gatemouth" Brown and the late John Lee Hooker.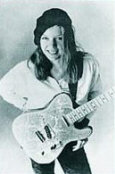 Her 2000 release, "Love Comin' Down," won a Juno Award (the Canadian equivalent to a Grammy Award) for "Best Blues Album" and five Maple Blues Awards (the Canadian equivalent to a W. C. Handy Award). "Love Comin' Down" prompted The Philadelphia Inquirer to say, "Foley has already transcended her influences to develop an absolutely riveting voice of her own." "Where The Action Is" earned Foley five Maple Blues Awards, including "Recording of the Year" and has garnered her a nomination for Contemporary Blues - Female Artist of the Year at the 24th Annual W. C. Handy Blues Awards held in Memphis, Tennessee, on May 22, 2003.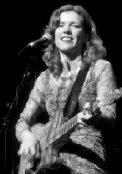 Sue Foley came to most people's attention after she moved from her hometown of Ottawa to Austin, Texas, in the early 1990's. It was there that blues guru Clifford Antone took her under his wing. She went on to release four albums for the Antone's label, each one more self-assured and musically advanced than the one that had preceded it.
Her songwriting has matured to the point that she has been favorably compared to Lucinda Williams. Her songs contain moments where her music possesses the same urgency, raucousness and beauty as Williams' does.
Sue Foley is established as the lady with the right licks, and she's walking in the sun basking in the warm glow of critical respect and an ever-growing audience.
Notable songs include -- .
Put Your Money Where Your Mouth Is
Let My Tears Fall Down
Truckin' Little Woman
Same Thing
How Strong
To Be Next to You
Gone Blind
Cuban Getaway
Give Me Time
But I Forgive
Sue Foley may be available for your next special event!

Genre: Blues
Styles:
.Contemporary Blues. / ContemporaryBlues
.Modern Electric Blues. / ModernElectricBlues
.Roots Rock. / RootsRock
.Blues-Rock. / BluesRock


Years active:
x90s, x00s, x10s, x20s

Born: ..in Canada
Born: ..in Ontario
Born: ..in Ottawa
Born: Mar 29, 1968

Based: ..in US
Based: ..in Texas / based nTexas
Based: ..in Austin / based AustinTX