Visit new page >>>
SUM 41
How To Book SUM 41 For Your Event!
Sum 41 may be available for your next special event!


Hits include: "Fat Lip", "Still Waiting",
"In Too Deep", "We're All To Blame",
"The Hell Song", "Pieces", "Motivation",
"With Me", "Makes No Difference",
"Walking Disaster", "Underclass Hero",
"Screaming Bloody Murder",
"Baby, You Don't Wanna Know",
"War", "Out For Blood".
How to Hire SUM 41 For Your Event!
Popular requests:
BOOKING FEE (booking price, booking cost).
Sum 41 is a Canadian rock band from Ajax, Ontario. Originally called Kaspir, the band was formed in 1996.
The band often performs more than 300 times each year and holds long global tours, most of which last more than a year. The group have been nominated for seven Juno Awards and won twice – Group of the Year in 2003, and Rock Album of the Year for Chuck in 2005. Sum 41 was nominated for a Grammy Award for Best Hard Rock/Metal Performance for the song "Blood in My Eyes".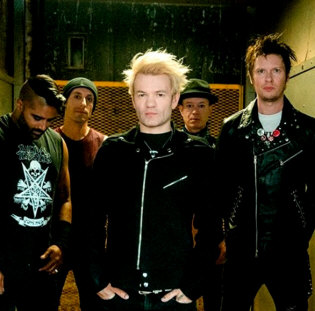 Hire Sum 41 for your festival or concert plans!
From their formation to 2016, Sum 41 were the 31st best-selling Canadian artist in Canada and among the top 10 best-selling Canadian bands in Canada.
Sum 41 has been described as pop punk, skate punk, punk rock, heavy metal, alternative metal, alternative rock, melodic hardcore, thrash metal, punk metal, nu metal, arena rock, hard rock, and pop rock. The band also uses elements of rap, like on the song Fat Lip.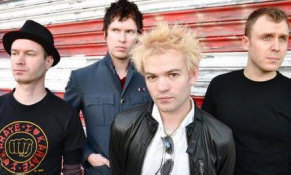 Hire Sum 41 for your special event!
Sum 41's influences include Weezer, the Police, Devo, Megadeth, Pennywise, Rancid, No Use for a Name, the Vandals, Anthrax, Carcass, Dio, Judas Priest, Foo Fighters, Green Day, NOFX, Lagwagon, Face to Face, Nirvana, the Beatles (including John Lennon's solo work), Elvis Costello, Beastie Boys, Run–D.M.C., Rob Base and DJ E-Z Rock, Metallica, Guns N' Roses, and Iron Maiden.
Sum 41 has collaborated with many other artists, both live and in the studio, including: Tenacious D, Ludacris, Iggy Pop, Pennywise, Bowling for Soup, Unwritten Law, Mike Shinoda, Rob Halford, Metallica and Ja Rule.
Sum 41 has inspired modern artists such as 5 Seconds of Summer, Seaway, Dune Rats, Marshmello, PVRIS, Trash Boat, Neck Deep, the Vamps, Tonight Alive, Bully Waterparks, and ROAM.
Their discography includes seven full-length studio albums, three live albums, 26 music videos, one compilation, four EPs, nine B-sides, and 24 singles.
Hire Sum 41 for your party or event!
Sum 41 may be available for your next special event!
Book Sum 41, now!
For other great suggestions for booking music acts, look here.

For more suggestions, proceed to the next page.
Click here --
Alternative Music Roster
Or, click on one of the below links --
Music Menu
Fast Index
Entertainers Directory

Home