Visit new page >>>
T.I.
How To Book T.I. For Your Event!
T.I. may be available for your next special event!



How to Hire T.I. For Your Event!
Popular requests:
BOOKING FEE (booking price, booking cost)
.
Grammy Award winning T.I. better known by the stage names T.I. and Tip (often stylized as TIP or T.I.P.), is an American rapper. Harris is known as one of the pioneers of the hip-hop subgenre trap music, along with fellow Atlanta-based rappers Jeezy and Gucci Mane.
T.I., a three time Grammy Award winner, has released 11 studio albums, with seven of them reaching the top five of the US Billboard 200 chart. During his career, Harris has also released several highly successful singles, including Billboard Hot 100 number-one hits "Whatever You Like" and "Live Your Life" (featuring Rihanna).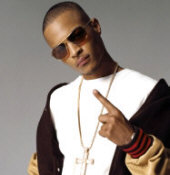 Hire T.I. for your festival or concert plans.
T.I. signed his first major-label record deal in 1999 with Arista Records subsidiary LaFace. In 2001, he released I'm Serious, his solo debut album collaborating with big names, like The Neptunes, Jazze Pha, DJ Toomp, and Beenie Man.
In 2003, following his first high-profile feature on fellow Atlanta-based rapper Bone Crusher's single "Never Scared", T.I. earned more prominence with the release of Trap Muzik (2003), which included the Top 40 songs "Rubber Band Man" and "Let's Get Away" (featuring Jazze Pha). The following year, T.I. appeared on Destiny's Child's international hit "Soldier" (alongside Lil Wayne), and capitalized on it with the release of his Urban Legend (2004) album. His subsequent albums, King, and, T.I. vs. T.I.P., generated high record sales and were supported by popular singles, such as "What You Know" and "Big Shit Poppin' (Do It)", respectively.
In 2008, his sixth album, Paper Trail, became his most successful project, with the album being certified gold for first-week sales of more than 500,000 copies in the United States, additionally making it his third consecutive number one album. In 2009, Billboard ranked him as the 27th best artist of the 2000s decade.
In 2013, Harris was featured on Robin Thicke's single, "Blurred Lines", (alongside Pharrell Williams), which peaked at number one on several major music charts. In November 2013, T.I. announced that he had signed with Columbia Records after his 10-year contract with Atlantic came to an end. He released his Columbia debut, Paperwork, in October 2014.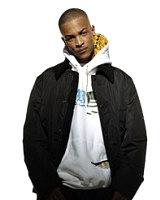 Hire T.I. for your very special event or occasion.
In February 2016, T.I. signed a distribution deal with Roc Nation and another deal with Epic Records in September 2018. The former served as a means to release his political Us or Else EP series, while the latter released his long-delayed tenth album, Dime Trap, in October of that year.
On October 16, 2020, T.I. released his eleventh studio album, The L.I.B.R.A.. The album peaked at No. 18 on the Billboard 200 chart and number nine on the Top R&B/Hip-Hop Albums chart in the United States.
T.I. states that his influences include, LL Cool J, Ice Cube, and Too $hort and that they are just a few of the rap legends who made an impression him. He has collaborated with numerous artists throughout his career, including Kanye West, Justin Timberlake, DJ Khaled, Akon, Fat Joe, Rick Ross, Lil Wayne, Jay-Z, Busta Rhymes, Nelly, and Eminem.
His discography includes eleven studio albums, one compilation album, one remix album, four extended plays (EPs), 13 mixtapes, 110 singles (including 61 as a featured artist) and 11 promotional singles.
Hits include:
What You Know
Big Things Poppin' (Do It)
Bring 'Em Out
U Don't Know Me
Why You Wanna
You Know What It Is
Top Back
Let's Get Away
T.I. vs. T.I.P.
ASAP
24's
Ride Wit Me
Be Easy
Motivation
Where They At
Get Loose
Hurt
Touchdown
Swagga Like Us
Live Your Life
Dead and Gone
Remember Me
Hell of a Life
I'm Back
Got Your Back
Get Back Up
No Mercy
That's All She Wrote
I'm Flexin'
Go Get It
Ball
Trap Back Jumpin
Sorry
Wit' Me
About the Money
No Mediocre
Private Show

Hire T.I. for your party or event!
T.I. may be available for your next special event!
Book T.I., now!
For other great suggestions for booking music acts, look here.

Genre: Rap
Styles:
.Trap. / xTrap
.Southern Rap. / SouthernRap
.Gangsta Rap. / GangstaRap


Years active:
x00s, x10s, x20s
1999-present

Born: ..in Georgia / born nGeorgia
Born: ..in Atlanta / born AtlantaGA
Born: Sep 25, 1980

Based: ..in US
Based: ..in Georgia / based nGeorgia
Based: ..in Atlanta / based AtlantaGA