Visit new page >>> TIM MCGRAW
How To Book TIM McGRAW For Your Event!
Tim McGraw may be available for your next special event!



How to Hire TIM MCGRAW For Your Event!
Popular requests:
BOOKING FEE (booking price, booking cost)
.
GRAMMY AWARD winning Tim McGraw is an American country music singer and actor.
His discography includes 16 studio albums, 13 compilation albums, and 74 singles. His highest-certified albums are 1994's Not a Moment Too Soon and 2000's Greatest Hits, at 6× Platinum certification each. Twelve of his 15 studio albums have also reached number one on the Billboard Top Country Albums chart.
Tim McGraw broke through in 1994 with "Indian Outlaw", a number 8 country hit, which also reached number 15 on the Billboard Hot 100. Since then, all of his singles have reached top 40 on the country chart, with only nine missing top 10.
Hire Tim McGraw for your festival or concert plans.
McGraw has sung guest vocals on singles for Faith Hill, as well as on Jo Dee Messina's 2001 number 1 single, "Bring On the Rain", and Nelly's number 3 pop hit, "Over and Over", which was not released to country radio. He also sang guest vocals on Def Leppard's 2008 single, "Nine Lives".
In June 2013, "Highway Don't Care", featuring Taylor Swift, hit number one. Sixteen of his albums have peaked at number one on the Billboard Country Albums chart, including twelve studio albums and four compilation albums.

Hire Tim McGraw for your special event or occasion!
"The first record didn't work – but some of the songs we were playing live were getting incredible reactions from the fans. My record company didn't want me to record one song in particular – until they saw me do it live." Since this debut album, Tim McGraw has gone on to sell nearly 25 million albums and singles.
That very song, "Indian Outlaw," was the break Tim McGraw had been looking for and before he knew it, "Not A Moment Too Soon," the album that soon followed, would become the biggest selling album of the year and would go on to sell six million copies. Following the hit single ("Indian Outlaw") was McGraw's first Number One record, "Don't Take The Girl" – and the hits continued with "Not A Moment Too Soon," "Refried Dreams" and "Down On The Farm."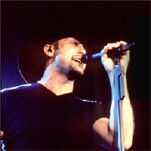 - Hire Tim McGraw -
Tim McGraw went from playing clubs and honky tonks to a headline-touring act literally overnight. "It was a crazy time," says McGraw. "We just wanted to play. I think we played more than 250 shows that first year."
By 1996, Tim McGraw became one of the hand-full of top touring acts in country music. His choice of Faith Hill as the opening act for his "Spontaneous Combustion Tour" led not only to the most successful country tour that year, but also to their marriage in late 1996.
"My family keeps me focused. They are the most important thing to me," adds McGraw. "Before them, it was just about making music. Then, I saw the responsibility that comes with being a husband and a father. It required me to make some major adjustments."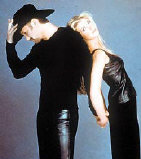 - Hire Tim McGraw -
Shortly after Tim McGraw finished recording "Everywhere," he began work on his next album, "A Place In The Sun." More than four million copies have been sold. The project garnered the coveted Album of The Year trophy at the 1999 CMA Awards.
Tim McGraw's box office draw continued its upward climb as he launched "A Place In The Sun Tour," which featured the Dixie Chicks (now, The Chicks), and added more fuel to the hot George Strait Festival tour for the third year.
The "Greatest Hits" package was launched to record buyers just before Christmas of 2000, selling two million copies in two months. It debuted at Number One on the country charts, selling 306,416 units, the highest sales debut of McGraw's career to date. The project contained 15 previously released singles, which spent eight consecutive weeks at Number One. The celebration of the tremendous sales launch was sweet, but McGraw kept his focus on the album he had anticipated. The 2001 Billboard Awards named the project "Album of the Year."
The CMA named him "Entertainer of the Year" in November 2001.
Hit songs include --
Southern Voice
Angry All the Time
Back When
Don't Take the Girl
Everywhere
Grown Men Don't Cry
I Like It, I Love It
It's Your Love
Just to See You Smile
Last Dollar (Fly Away)
Live Like You Were Dying
My Best Friend
My Next Thirty Years
Not a Moment Too Soon
Please Remember Me
Real Good man
She Never Lets It Go to Her Heart
Something Like That
Unbroken
Hire Tim McGraw for your party or event!
Tim McGraw may be available for your next special event!
Book Tim McGraw, now!
For other great suggestions for booking music acts, look here.

Genre: Country
Styles:
.Adult Contemporary. / AdultContemporary
.Neo-Traditionalist Country. / NeoTraditionalistCountry
.Contemporary Country. / ContemporaryCountry
.Country-Pop. / CountryPop

Years active:
x90s, x00s, x10s, x20s
1990-present

Born: ..in Louisiana / born nLouisiana
Born: ..in Delhi / born DelhiLA
Born: May 1, 1967

Raised: ..in Louisiana
Raised: ..in Start / StartLA

Based: ..in US

Tag: Italian-American Musical Artists, ItalianAmerican