How To Book Entertainment For Your Event
Tito El Bambino may be available for your next special event!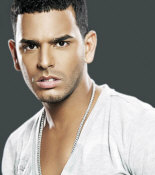 Hits include: "Caile", "La Cazadora",
"El Tra", "Por Qué Les Mientes",
"El Amor", "Solo Dime Que Si",
"Flow Natural", "Dame La Ola",
"Me Toca Celebrar", "Llama Al Sol",
"Te Comence A Querer", "Mia",
"Llueve El Amor", "Te Pido Perdon",
"Siente El Boom", "Feliz Navidad",
"Shalala", "Me Quedé Con Las Ganas",
"Nene Mala", "Adicto A Tus Redes",
"Gatilleros", "A Que No Te Atreves",
"La Calle Lo Pidió", "El Gran Perdedor",
"Nací Aquí", "Carnaval", "Tu Olor",
"En La Disco", "Me Voy De La Casa".

Booking Tito El Bambino:
Serious requests only.
For more suggestions, proceed to the next page.
Click here --
Latin Music Roster
Or, click on one of the below links --
Music Menu
Fast Index
Entertainers Directory
Home