How To Book TOMMY CASTRO For Your Event!
Tommy Castro and The Painkillers may be available for your next special event!



Tommy Castro, one of the brightest stars on the international blues scene, is fast emerging as a household name among blues-lovers everywhere. He's a supremely-talented, gifted guitarist and a deeply-soulful vocalist who combines a rock and roll delivery with a touch of Memphis soul. Add his riveting and remarkable stage presence to the musical mix, and he's a total entertainment package.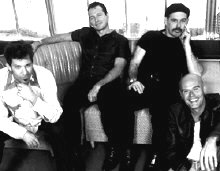 Tommy delivers a mesmerizing and highly-expressive brand of blues and soul and he and his world-class band display the confidence of seasoned music veterans.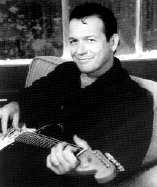 Prominent observers of the blues like B.B. King, Carlos Santana and SF Blues Festival producer Tom Mazzolini have all extolled Tommy's dynamic musicianship and they've pointed to him as being among an elite group that represents the future of the blues.
Tommy's 1996 release, "Exception to the Rule," garnered near unanimous raves from blues and music publications around the world as the press took notice of a great new bluesman on the scene.
The largest-selling blues magazine in the world, Blues Review, roared its approval of Tommy's work with these terrific quotes: "Castro's energy and charisma leap right out of each and every one of the cuts on the album. Castro's clearly got the goods and knows how to use them. All in all, this album does justice to a gifted performer."
Even mainstream music magazines were lavish in their praise. Musician Magazine exclaimed, "Castro could be a star." and Guitar magazine noted, "It's straightforward, grooving blues that'll get your feet moving." And importantly, the radio industry trade's insider "bible," Gavin Report, summed up Tommy's album thusly: "Castro has etched one of those rare blues records that rises above the usual clichés of the genre. Castro is the awesome exception to the blues rule....the next blues rock hero."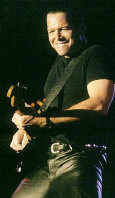 In three extremely successful nationwide tours, (plus several astonishing receptions during his European tour) in support of his first studio release, Tommy Castro gained (and wowed) fans in every town in which he played and every stage on which he performed.
Further testament to Tommy's celebrity stature was the honor brought his way by the Major League baseball, club, San Francisco Giants, who invited him to Candlestick Park, in front of what is usually the largest crowd of the year, to sing the National Anthem for their 1997 Opening Day festivities. The crowd went wild with enthusiasm for their hometown musical hero.
Formed in 1991, the Tommy Castro Band has become one of the hardest-working and most-talked-about groups in the country. In 1993 they were named "Club Band of the Year" at the Bay Area Music Awards, an especially prestigious honor since it is a write-in-category that includes all musical genres. They won the distinguished award, regarded as an indicator of future success, again in 1994. Previous recipients of the award include Chris Isaak and Huey Lewis and the News.
The 1997 "BAMMIES" were no less kind to Tommy Castro as he won an award as the Bay Area's "Outstanding Blues Musician" and for "Outstanding Blues Album" for his first Blind Pig release, "Exception to the Rule." This is the fourth straight year Tommy and his band have been acknowledged as one of the best groups the musically rich and culturally diverse Bay Area has to offer.
On another entertainment front, Tommy and his band were so successful as television personalities in their first go-around, that they've been signed to a second season as house band for the nationally broadcast HBO Production of NBC-TV's "Comedy Showcase," airing after that network's legendary "Saturday Night Live."
The Tommy Castro Band was one of the highlights of a recent San Francisco Blues Festival, the oldest blues festival, and one of the best, in the country. To those who witnessed his powerful performance, it was evident that Castro was well on his way to dominating the blues scene.
Born and raised in San Jose, California, Tommy expressed interest in learning to play the guitar at age ten. Young Castro was initially inspired by the likes of Eric Clapton, Michael Bloomfield and Elvin Bishop. Later, wanting to know who their influences were, Tommy became enthralled with the guitar playing of B.B. King, Buddy Guy, Muddy Waters, Elmore James and Freddie King, and the vocal stylings of Ray Charles, Otis Redding, Wilson Pickett and James Brown.
Tommy Castro went on to play with many Bay Area bands. "When I was a kid, music was something I did for fun. Later, it became obvious to me that playing music was the thing I was meant to do, so I made a decision to pursue it as a career."
He toured the U.S. extensively for two years with Warner Brothers recording artists, The Dynatones. While with that group, Tommy had the privilege of backing such great artists as Carla Thomas and Albert King.
The Tommy Castro Band released their first album in 1993, a small-budgeted, live-recording entitled "No Foolin'" on the tiny Saloon label. The album was an extraordinary sales success among hometown fans considering the limited distribution it received.
Tommy Castro has been held in high esteem by Northern California club-goers for years. They're now finding out that they need to share him with the rest of the blues world. Tommy has now exploded onto the international blues scene. Tommy Castro and his explosive band, with their mesmerizing and unique blend of rock, blues, and Memphis soul, are sure to further solidify their hold on a legion of worldwide fans and continue their astonishing capture of both critical acclaim and dedicated new believers.
What others say --
Blues Review
"A gifted lead guitarist firmly in touch with his lyrical voice, Castro writes an alluring blend of straight ahead blues and Memphis-style soul. While he has his own definable sound, Castro calls to mind great blues-rock players such as Billy Gibbons of ZZ Top, Stevie Ray Vaughan and even Duane Allman."

Living Blues
Castro's stinging, clean guitar tone shines. A talented guitarist who shows much promise, Tommy Castro can play with both scorching power and restraint."

Carlos Santana
"The blues is in good hands. When someone has the right intentions, with sincerity, you can never go wrong. This is the person who has the voice, the sound, and the intentions, to touch everybody's heart."

Playboy
"Worshipped for his guitar virtuosity, Castro throws a bit more rock and two bits of soul into his basic blues mix... He has the voice, the band and the guitar to pull it off."
Notable songs include -- .
Like an Angel
Exception to the Rule
Callin' San Francisco
Can't You See What You're Doing to Me
Nasty Habits
My Time After Awhile
Lucky in Love
Can't Keep a Good Man Down
Sho' Enough
Had Enough
The Tommy Castro Band may be available for your next special event!
Watch videos.
YouTube

Genre: Blues
Styles:
.Southern Rock. / SouthernRock
.Chicago Blues. / ChicagoBlues
.Modern Electric Blues. / ModernElectricBlues
.Contemporary Blues. / ContemporaryBlues
.Blues-Rock. / BluesRock
.Soul-Blues. / SoulBlues


Years active:
x90s, x00s, x10s, x20s

Born ..in California / born nCalifornia
Born ..in San Jose / born SanJoseCA
Born in 1955

Raised: ..in California
Raised: ..in San Jose

Band --
Formed: in 1991

Based: ..in US
Based: ..in California / based nCalifornia
Based: ..in San Francisco / based SanFranciscoCA