How To Book TREY SONGZ For Your Event!
Trey Songz may be available for your next special event!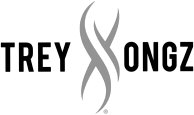 Hits include: "Can't Be Friends",
"I Invented Sex", "Bottoms Up",
"Heart Attack", "Love Faces", "Say Aah",
"Neighbors Know My Name", "Dive In",
"Sex Ain't Better Than Love",
"Na Na", "2 Reasons", "Unusual",
"Last Time", "Slow Motion", "Gotta Go",
"LOL Smiley Face", "Touchin' Lovin'",
"Gotta Make It", "Foreign", "About You",
"Simply Amazing", "Already Taken",
"Fumble", "Wonder Woman",
"Yo Side Of The Bed", "I Need A Girl",
"Can't Help But Wait","What I Be On",
"Smartphones", "You Belong To Me",
"Nobody Else But You", "Everybody Say",
"Playboy", "Animal", "Hail Mary".
How to Hire TREY SONGZ For Your Event!
Popular requests:
BOOKING FEE (booking price, booking cost)
.
Tremaine Aldon Neverson, known professionally as Trey Songz, is an American R&B singer, songwriter, record producer and actor. His debut album, I Gotta Make It, was released in 2005 through Atlantic Records. His follow-up album, Trey Day, spawned his first top 20 single, "Can't Help but Wait".
Hire Trey Songz for your festival or concert plans.
Songz released his third album, Ready, in 2009 and a single from the album, "Say Aah" (featuring Fabolous), peaked at No. 9 on the Billboard Hot 100 making it Songz's first top 10 hit. Ready was nominated for Best Male R&B Vocal Performance at the 2008 Grammy Awards. The following year saw Songz's highest-charting song to date, "Bottoms Up" (featuring Nicki Minaj), from his fourth studio album, Passion, Pain & Pleasure (2010).

Trey Songz possesses a tenor vocal range. His music is generally R&B. Songz's musical influences include Luther Vandross, Prince, R. Kelly, Michael Jackson, and Usher.

Trey Songz has sold more than 25 million records worldwide in singles and albums.
Hire Trey Songz for your party or event!
Trey Songz may be available for your next special event!
Book Trey Songz, now!

For other great suggestions for booking music acts, look here.

For more suggestions, proceed to the next page.
Click here --
R&B Music Roster
Or, click on one of the below links --
Music Menu
Fast Index
Entertainers Directory
Home