How To Book UMPHREY'S McGEE For Your Event!
Umphrey's McGee may be available for your next special event!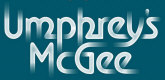 How to Hire UMPHREY'S MCGEE For Your Event!
Popular requests:
BOOKING FEE (booking price, booking cost).
Umphrey's McGee is an American jam band originally from South Bend, Indiana.
The band experiments with many musical styles, including rock, metal, funk, jazz, blues, reggae, electronic, and folk. They have toured regularly and released several albums.
In June 2002 the band released its first proper recording, Local Band Does OK. That summer, they played at the first annual Bonnaroo Music Festival in rural Manchester, Tennessee, among over 30 bands performing in front of nearly 100,000 people. Other artists included Widespread Panic, Trey Anastasio, and Norah Jones.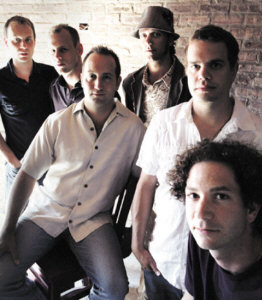 Hire Umphrey's McGee for your festival or concert plans!
Anchor Drops followed in 2004, the band's first release on an official record label.
2006 saw the release of Safety In Numbers, which charted at number 186 on the US Billboard 200, and featured artwork by Storm Thorgerson, known for his work with such artists as Pink Floyd, Led Zeppelin, Dream Theater, and Muse.
On November 11, 2016, UM released their tenth studio album, ZONKEY, an experimental album consisting entirely of mashups from artists such as Beastie Boys, Beck, ZZ Top, Radiohead, AC/DC, Gorillaz, Nirvana, MGMT, and Ted Nugent, among others.
Their discography includes seven studio albums (including a two-disc set of demos and studio leftovers), ten official live albums, two extended play, and four video albums. The band is known for their live shows and extensive touring, and nearly every live show they have performed is recorded and made available for purchase on CD or as a digital download.
Hire Umphrey's McGee for your party or event!
Umphrey's McGee may be available for your next special event!
Book Umphrey's McGee, now!
For other great suggestions for booking music acts, look here.

For more suggestions, proceed to the next page.
Click here --
Rock Music Roster
Or, click on one of the below links --
Music Menu
Fast Index
Entertainers Directory
Home