How To Book VAN MORRISON For Your Event!
Van Morrison may be available for your next special event!


"Van the Man"
How to Hire VAN MORRISON For Your Event!
Popular requests:
BOOKING FEE (booking price, booking cost).
Sir George Ivan Morrison OBE (born 31 August 1945), known professionally as Van Morrison, is a Northern Irish singer, musician and songwriter whose recording career spans seven decades.
Morrison began performing as a teenager in the late 1950s, playing a variety of instruments including guitar, harmonica, keyboards and saxophone for various Irish showbands, covering the popular hits of that time.
Much of Morrison's music is structured around the conventions of soul music and early rhythm and blues. An equal part of his catalogue consists of lengthy, spiritually inspired musical journeys that show the influence of Celtic tradition, jazz and stream of consciousness narrative.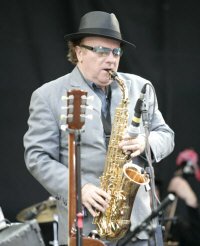 Hire Van Morrison for your festival or concert plans.
Van Morrison was born in Belfast in 1945, the son of a shipyard worker who collected American blues and jazz records. He grew up listening to the music of Muddy Waters, Mahalia Jackson, Lightnin' Hopkins and John Lee Hooker. As a teenager he played guitar, sax and harmonica with a series of local Irish showbands, skiffle and rock 'n' roll groups before forming an r&b band, called Them, in 1964.
In 1967, he began his solo career in New York, where he recorded an LP titled "Blowin' Your Mind" with the producer Bert Berns, who had previously produced Them. Following Berns' death in 1968, Van Morrison recruited a group of jazz musicians to record "Astral Weeks," a timeless classic which brought together elements of Celtic music, improvised jazz and r&b.
Based initially in Boston and then California, Morrison produced a string of albums including "Moondance," "Tupelo Honey" and "St Dominic's Preview" while touring extensively with his band, the Caledonia Soul Orchestra. His 1974 live set "It's Too Late To Stop Now" marked the end of this prolific early phase as Van returned to Ireland to explore further his Celtic roots. The ensuing album, "Veedon Fleece" (1974) featured a quieter, more pastoral sound and was to be his last release for three years.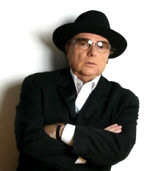 Hire Van Morrison for your special event.
He returned to the public eye in 1977 with the aptly titled "A Period of Transition," an album co-produced by Mac 'Dr. John' Rebennack. Following his re-location to London, he released Wavelength (1978) and Into The Music (1979) by which time Morrison's interest in spiritual matters was finding regular expression in his recordings.
The theme of spiritual quest came to prominence in the albums he made in the 1980's: "Common One," "Beautiful Vision," "Inarticulate Speech Of The Heart," "A Sense Of Wonder," "No Guru No Method No Teacher" and "Poetic Champions Compose" established Morrison's status as an artist of unrivalled integrity and vision.
In 1988, he revisited his Irish roots with The Chieftains on "Irish Heartbeat." The following album, 1989's "Avalon Sunset," was his most commercially successful for many years and concluded what had been a remarkably productive decade for Van Morrison.
As prolific as ever, Van varied his musical approach in the 1990's. "Enlightenment" (1990) and "Hymns To The Silence" (1991) continued down the road of spiritual self-discovery, while 1993's "Too Long In Exile" leaned towards the blues, returning Van to the singles chart again with a re-working of "Gloria", performed with his blues buddy, John Lee Hooker.
After the acclaimed "Days Like This" (1995) came "How Long Has This Been Going On" (1995), an album of mostly jazz standards featuring his old sparring partner, Georgie Fame.
Following the release of 1997's "The Healing Game" came "The Philosopher's Stone" (1998), an album containing 30 previously unreleased tracks recorded between 1971 and 1988, a mixture of new songs and interpretations of Morrison classics like "Wonderful Remark" and "Bright Side Of The Road." In the same year (1998) Van won a Grammy for his collaboration with John Lee Hooker on "Don't Look Back," which he also produced.
"Back On Top" was released in March 1999 and was widely heralded as one of Morrison's most accomplished and successful albums in years, spawning his first solo Top 40 hit with the single, "Precious Time."
After a career spanning some four decades, it seemed appropriate that the year 2000 saw Van returning to his roots, a musical full-circle, with "The Skiffle Sessions - Live In Belfast." Re-uniting with the musical heroes of his youth, Van joined skiffle maestro Lonnie Donegan and Chris Barber on stage at Belfast's Whitla Hall for a magical performance, and the energy and enthusiasm of both the performers and the crowd was captured in full on this album, which met with huge critical acclaim.
In 2002, Van Morrison returned to Polydor Records and released his new album "Down The Road." The album featured 13 brand new songs alongside a unique version of "Georgia On My Mind" and "Evening Shadows," an Acker Bilk instrumental to which Van added his own lyrical magic.
In recognition of his unique position as one of the most important songwriters of the past century, Van Morrison was inducted into the Songwriters Hall of Fame at an awards ceremony in New York City in June 2003.
Later in the same year (2003) he signed a worldwide deal with the legendary Blue Note Records, a natural home for one of music's most creative figures. Morrison's debut release at the prestigious jazz label was "What's Wrong With This Picture?" This album draws upon the jazz & blues influences that he has explored consistently throughout his career. "What's Wrong with this Picture?" received a Grammy Awards nomination for Van Morrison in the 'Best Contemporary Blues Album' category.
His album, "Magic Time", was released on his own Exile Music Recordings label in May 2005, with songs such as "Stranded," the title track, "Magic Time," "Celtic New Year" and "Gypsy in my Soul".
Van Morrison continues to play a busy schedule of regular concerts every year throughout Europe and in the US.
Hit songs include --
Domino
Brown Eyed Girl
Have I Told You Lately
Real Real Gone
Tore Down a la Rimbaud
Ivory Tower
Blue Money
Wild Night
Gloria
Come Running
Tupelo Honey
Jackie Wilson Said (I'm In Heaven When You Smile)
Moondance
Call Me Up In Dreamland
Redwood Tree
Coney Island
Why Must I Always Explain
Days Like This
No Religion
The Healing Game
Precious Time
Back On Top
Hey Mr. DJ
Once in Blue Moon
Crazy Love
Evening in June
That's Entertainment
Open the Door (to Your Heart)
Hire Van Morrison for your party or event!
Van Morrison may be available for your next special event!
Book Van Morrison, now!
For other great suggestions for booking music acts, look here.

Genre: Rock 1
Styles:
.Classic Rock. / ClassicRock
.Adult Contemporary. / AdultContemporary
.Singer/Songwriter. / SingerSongwriter
.Folk-Rock. / FolkRock
.Blue-Eyed Soul. / BlueEyedSoul
.Jazz-Rock. / JazzRock
.Album Rock. / AlbumRock
.Soft Rock. / SoftRock
.Contemporary Pop/Rock. / ContemporaryPopRock
.Pop/Rock. / PopRock
.Celtic Rock. / CelticRock
.Celtic. / xCeltic
.Saxophonist. / xSaxophonist


Years active:
x50s, x60s, x70s, x80s, x90s, x00s, x10s, x20s
1958-present

Van Morrison --
Born: ..in Northern Ireland
Born: ..in Belfast
Born: Aug 31, 1945

Artist --
based: ..in Ireland

Band/crew --
based: ..in UK