How To Book THE WALLFLOWERS For Your Event!
The Wallflowers may be available for your next special event!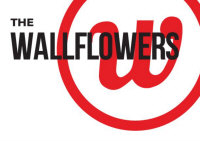 How to Hire THE WALLFLOWERS For Your Event!
Popular requests:
BOOKING FEE (booking price, booking cost).
GRAMMY AWARD winning The Wallflowers is an American rock solo project of American singer-songwriter and multi-instrumentalist Jakob Dylan. The Wallflowers were originally a roots rock band formed in Los Angeles in 1989 by Dylan and guitarist Tobi Miller. The band has gone through a number of personnel changes but has remained centered on Dylan.
The Wallflowers released their self-titled debut album on August 25, 1992. After the release, they began touring nationwide as an opening act for bands, such as Spin Doctors and 10,000 Maniacs.
The youngest of five children, Jakob Dylan (son of Bob Dylan) at age 12 asked for his first electric guitar after he saw The Clash in concert. He started a band while in high school in Los Angeles and, after a short detour studying art at New York's Parsons School of Design, formed The Apples with Tobi Miller (guitar), Barrie Maguire (bass), and Peter Yanowitz (drums).
Getting together in the early '90s, The Wallflowers began introducing their rootsy music to their native Los Angeles and finding a particularly congenial haven at the Kibitz Room of Canter's delicatessen, one of the town's more fabled hang-outs. Regularly appearing in the club's Tuesday night jams, they drew crowds hungry for songs void of glitz and pretense, long on soul, smarts and feeling.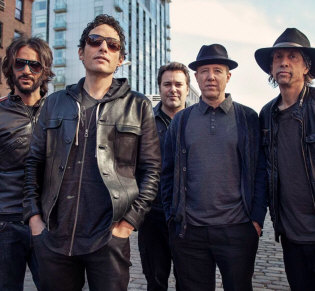 Hire The Wallflowers for your festival or concert plans.
He found keyboardist Rami Jaffee in 1990. Rami remembers that night at the Kibitz Room, where he was music director, "after we met, we all went out to Jake's car and they played me a demo tape of some songs. When I heard the tape, I said, 'When do we start?' and we started rehearsing the very next day."
Honing its skills playing a number of clubs in L.A., the band worked up demos with Andy Slater, who also became its manager. In 1992, the group released its self-titled debut album on Virgin Records to critical praise. Rolling Stone awarded the album 3.5 stars commenting, "this album's rootsy sensibility...seems almost classical in its purity…theirs is music that wears well - and it's wise beyond its years." Musician wrote this is an "impressive debut by a real rock 'n' roll band." Audio Magazine determined, "The Wallflowers stand head and shoulders above most new young bands."
From the early gigs came "Ashes to Ashes," "Sugarfoot," "Be Your Own Girl" and the other gems that would make the band's first album a standout. Rave-ups, narratives and closely-observed vignettes, their lyrics dense and imagistic, the songs signaled the arrival of mature, distinct talent. Critics took highly favorable notice and the group toured - with 10,000 Maniacs, The Spin Doctors, Cracker and Toad the Wet Sprocket. While the search for a new record label was underway, the songwriting got sharper, more edgily defined.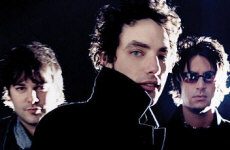 Hire the Wallflowers for your special event!
With 1996's quadruple platinum, Grammy-winning "Bringing Down The Horse" from The Wallflowers, Jakob Dylan stepped out of the shadows. With the band's third album, "Breach," released October 10, 2000, he and The Wallflowers stride onto a road all their own.
"I was not tempted to jump on any bandwagon and add rap or metal," says Jakob with a laugh. "I stayed with my instincts, which means using real instruments and actually playing them. I'm not strictly a traditionalist, but much of what I hear today seems temporary, a novelty, a shortcut. I'm growing and moving forward as a songwriter, pushing myself to explore areas I haven't gotten into before and doing it with simplicity rather than trying to impress myself or anyone with density."
After the release of "Bringing Down The Horse," produced by T-Bone Burnett, The Wallflowers toured extensively for two-and-a-half years. "6th Avenue Heartache" was an alternative rock hit and the Top 10 single "One Headlight" earned Grammys for Best Rock Song and Best Rock Performance (Group). After a six-month break, Jakob returned to the studio in 1999 and began writing.
As usual, he crafted each song on acoustic guitar or piano before bringing it into the band. "I wanted to make sure the songs worked in their simplest forms. No matter how many drum fills or how hard the band plays, the songs have to stand on their own."
Though the self-effacing Dylan explains that songwriting for him is "not a bolt of lightning but waiting for a good idea and throwing it down," there was one literary road he did not want to take - the post-platinum album about the rock life.
"I need to have something to care about writing about and to do that you need to live a life. Rock 'n' roll and touring is not a life to write about; it's a fictional life. Having a hit isn't proof that you're good either. To me, success doesn't mean the end of the story. It means we get to make another record and there's a lot more work to do."
The Wallflowers toured for almost a year in support of their debut. Then, they left Virgin Records. A series of personnel changes followed. Greg Richling became the permanent bass player in mid-1993. The drummer left for another group. The Wallflowers signed with Interscope Records in 1994. The guitarist left soon thereafter. They began recording tracks for "Bringing Down The Horse" before they had a permanent drummer and lead guitar player. Michael Ward, a guest musician on the album, became the lead guitarist. Jakob offers, "He's the addition I wanted and needed. He has a real authority on guitar. He's taught guitar before, and he's played with John Hiatt and School of Fish, and he's toured with John Doe. He can play anything."
Although the album was complete, the band was not. They still needed a permanent drummer. Andy sent a tape to Mario Calire, a young drummer he and Jakob had seen play at The Mint. Mario recalls, "I threw (the tape) on, and it blew me away, song after song. It was different from anything I had heard. I'm not a songwriter, but I know a good song when I hear it – and they were all good." He joined the band in mid-1995.
"I had a sense of fulfilling a lot of hopes," says Jakob of the success of "Bringing Down The Horse." "I enjoyed some of life's grand-scale moments. But when it comes down to it, it's more about the songs. I think of them as snapshots of who you are when you're arriving somewhere."
Where they have arrived is a place refreshingly genuine. In fact, they may be some of rock's most low-key artists. "I don't really like discussing what songs mean what, but inevitably I'm asked," Jakob suggests, "they're meant to be listened to, not talked about. There shouldn't be a brochure pointing out what everything means, it's almost like cheating when you do. I'm painting pictures of an emotion, I'm not always making a point. I'm not always telling a story, I'm expressing how I feel, and the songs reflect how a lot of people may feel."
In February 1997, the Wallflowers completed a tour opening for Sheryl Crow before beginning a string of their own headlining shows, beginning at the end of February and running through May.
The Wallflowers have sold more than five million albums and have won two Grammy Awards: Best Rock Performance by a Duo or Group with Vocal and Best Rock Song for "One Headlight" in 1998.
Hit songs include --
One Headlight
The Difference
Heroes
6th Avenue Heartache
Three Marlenas
Sleepwalker
When You're On Top
Closer to You
How Good It Can Get
The Beautiful Side of Somewhere
God Says Nothing Back
Love is a Country
Letters From The Wasteland
Reboot The Mission
Roots and Wings
Hire The Wallflowers for your party or event!
The Wallflowers may be available for your next special event!
Book The Wallflowers, now!
For other great suggestions for booking music acts, look here.

Genre: Rock 3
Styles:
.American Trad Rock. / AmericanTradRock
.Adult Alternative Pop/Rock. / AdultAlternativePopRock
.Alternative/Indie Rock. / AlternativeIndieRock
.Alternative Pop/Rock. / AlternativePopRock
.Contemporary Pop/Rock. / ContemporaryPopRock
.Roots Rock. / RootsRock


Years active:
x90s, x00s, x10s, x20s
1989-present

Formed: ..in California / formed nCalifornia
Formed: ..in Los Angeles / formed LosAngelesCA
Formed: in 1990

Based: ..in US
Based: ..in California / based nCalifornia
Based: ..in Los Angeles / based LosAngelesCA