Visit new page >>>
WILCO
How To Book WILCO For Your Event!
Wilco may be available for your next special event!




Hits include: "You Never Know",
"Outtasite (Outta Mind)", "I Might",
"Speak Into The Rose",
"Random Name Generator",
"Locator","If I Ever Was a Child",
"Love Is Everywhere (Beware)",
"Falling Apart (Right Now)",
"Everyone Hides", "Modern Girl",
"Dawned on Me".
How to Hire WILCO For Your Event!
Popular requests:
BOOKING FEE (booking price, booking cost).
Grammy Award winning Wilco is an American alternative rock band based in Chicago, Illinois. The band has received two Grammy's and critical acclaim after its 1994 debut by mixing rock, country, and experimental influences on classic albums, like "Yankee Foxtrot Hotel" and "Blue Sky Blue".
Unforgettable in concert, Wilco released "Kicking Television: Live in Chicago," which Q magazine called one of top twenty best live albums. Rolling Stone described Wilco as "one of America's most consistently interesting bands" and "America's foremost rock impressionists."
Hire Wilco for your festival or concert plans!
Some critics have dubbed Wilco the "American Radiohead", due to their stylistically diverse catalog. A critic from the New York Times argues that Wilco has a "roots-rock ... [sound which] reached back to proven materials: the twang of country, the steady chug of 1960s rock, the undulating sheen of the Beach Boys, the honky-tonk hymns of the Band and the melodic symmetries of pop."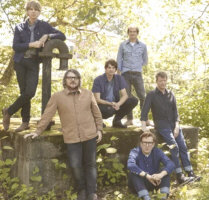 Hire Wilco for your special event!
Bands that have been influenced by Wilco include Derek Webb (of Caedmon's Call), The National, and Grace Potter and the Nocturnals. Adam Grunduciel of The War on Drugs calls Wilco his "Favorite modern-day band."
Other notable artists who have covered Wilco live include Norah Jones performing "Jesus, Etc." which took place at the 2008 Bridge School Benefit where they both performed, a version of which was released as a bonus track on her 2009 release, The Fall, Widespread Panic, and Counting Crows and the Wallflowers performing "California Stars."
Their discography includes twelve studio albums, five extended plays (EPs), three live albums, twelve singles and four videos.
Hire Wilco for your party or event!
Wilco may be available for your next special event!
Book Wilco, now!
For other great suggestions for booking music acts, look here.

For more suggestions, proceed to the next page.
Click here --
Alternative Music Roster
Or, click on one of the below links --
Music Menu
Fast Index
Entertainers Directory
Home