How To Book YUNG JOC For Your Event!
Yung Joc may be available for your next special event!



Hits include: "I Know You See It",
"It's Goin' Down", "'Bout It",
"Coffee Shop", "Bottle Poppin'",
"1st Time", "I Know What She Like",
"Yeah Boy", "Dope Boy Magic".
How to Hire YUNG JOC For Your Event!
Popular requests:
BOOKING FEE (booking price, booking cost).
Yung Joc was a troubled child who grew up on the South and the West side of Atlanta. He was passed between family members his entire childhood.
Despite his rough early years, Joc was a creative child who was very inspired by music. At the age of 10, he wanted to emulate the rappers of the time. He was drawn to the lyrics regarding pain, passion, and determination in songs by the likes of Slick Rick, Dana Dane, Run-DMC, Ice-T and others.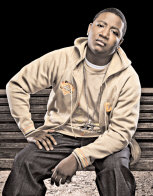 Hire Yung Joc for your festival or concert plans.
Over the years Yung Joc has been apart of several underground rap groups. He has learned that quality is better than quantity. Joc will work on one song until he feels it is right. He wants to revitalize the game, not change it.
Yung Joc's entrance into Atlanta's music mainstream was brought to fruition by "Block" aka Russell Spencer of Block Enterprises. He is the founder of Boyz N Da Hood, who were signed to Bad Boy South. Joc is the first rapper on "Block's" label "Block Enterprises".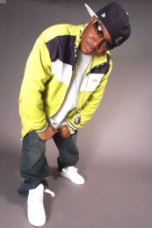 Hire Yung Joc for your special event!
Even though he is a product of the streets growing up with his back against the wall, Yung Joc remains inspired by his love of music. His level of aspiration and determination is ever present. He believes there is no room for error. "You have to plan your work and work your plan."
His distinct voice and remarkable ability to shape his flow has won Yung Joc respect among hip-hop fans and aficionados alike. He's been on the bill with artists, such as 8ball & MJG, Slim Thug, Young Jeezy, and Keyshia Cole. It is with an unyielding spirit and energetic presence that Yung Joc steps into a music career that is destined to bring him fame and fortune.
Hire Yung Joc for your party or event!
Yung Joc may be available for your next special event!
Book Yung Joc, now!
For other great suggestions for booking music acts, look here.
Listen to music:
YouTube Music | Spotify

Genre: Rap
Styles:
.Southern Rap. / SouthernRap
.Gangsta Rap. / GangstaRap
.Hardcore Rap. / HardcoreRap
.Dirty South. / DirtySouth
.Crunk. / xCrunk
.Trap. / xTrap


Years active:
x00s, x10s, x20s
2003-present

Born: ..in Georgia / born nGeorgia
Born: ..in Atlanta / born AtlantaGA
Born: Apr 2, 1983

Based: ..in US
Based: ..in Georgia / based nGeorgia
Based: ..in Atlanta / based AtlantaGA