Visit new page >>> ZACH BRYAN
How To Book ZACH BRYAN For Your Event!
Zach Bryan may be available for your next special event!



Hits include: "Heading South",
"From Austin", "Highway Boys",
"Something in the Orange",
"Oklahoma City", "Burn, Burn, Burn".
How to Hire ZACH BRYAN For Your Event!
Popular requests:
BOOKING FEE (booking price, booking cost)
.
Zach Bryan is a country music singer-songwriter from the small town of Oologah, Oklahoma.
A simple man it seems, he started playing music at fourteen when his dad and grandpa got together and bought him a Takamine guitar for his birthday.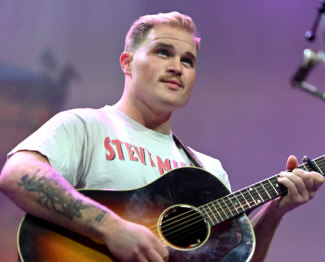 Hire Zach Bryan for your festival or concert plans!
After learning to play a little and starting to put some words together, Zach Bryan began to manifest this very unique and awe-inspiring sound. One aspect of his music that Bryan takes very seriously is authenticity. He states, "I'll always tell the truth in whatever I'm playing or singing. Whether it's one of the hopeless love songs I sing or a story I wanted to put into a tune, just know at one point in time I was putting all my heart and all my thought into how my feelings and thoughts might be understood by other people."
His music is fueled by a desire to stay true to himself. His voice is a resounding vessel of emotion that makes us feel it all with him.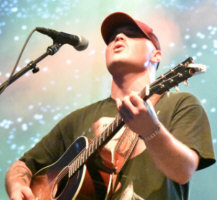 Hire Zach Bryan for your very special event or occasion.
Continuing a family tradition, Zach Bryan was an active-duty member of the U.S. Navy. He used his spare time to write music for his enjoyment.
Bryan started uploading his music to YouTube in 2017, with his friends recording him perform using his iPhone. One of his songs, "Heading South", eventually went viral.
Zach Bryan's success is found in his raspy voice, a mix of classic folk melody and outlaw country with a raw edge that cuts to the bone.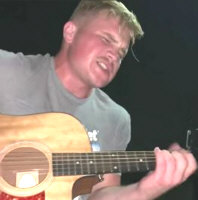 Hire Zach Bryan.
His debut studio album, DeAnn, was dedicated to his late mother and was released on August 24, 2019. It was written in two months and recorded in his barn. A second album, Elisabeth, was released on May 8, 2020.
On April 10, 2021, Zach Bryan made his Grand Ole Opry debut. He has since signed a deal with Warner Records to release his music.
On October 14, 2021, Bryan announced that he was honorably discharged by the U.S. Navy after 8 years of service to pursue his career in music just ahead of his nationwide Fall 2021 "Ain't For Tamin' Tour".
A man of simple words, Zach Bryan's ability to create depth in his work is rivaled by few artists. He believes that who you are only extends to the person you are today, an ideology reflected in everything he creates.
Hire Zach Bryan for your party or event!
Zach Bryan may be available for your next special event!
Book Zach Bryan, now!
For other great suggestions for booking music acts, look here.
Watch videos.
YouTube |
Vimeo

For more suggestions, proceed to the next page.
Click here --
Country Music Roster
Or, click on one of the below links --
Music Menu
Fast Index
Entertainers Directory
Home