PRINTER FRIENDLY PAGE. To view this group's HOME page, click or visit:
https://www.delafont.com/music_acts/38-Special.htm
**
Booking 38 Special - Classic Rock, Southern Rock, Hard Rock, Album Rock, Pop/Rock, Arena Rock - © Richard De La Font Agency, Inc. - For serious booking requests only, click here: For More Information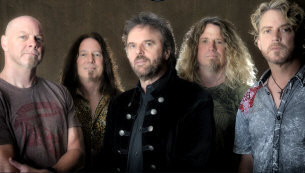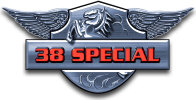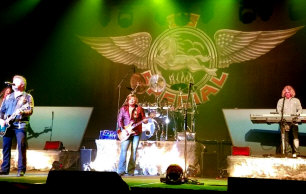 For more than thirty years, 38 Special has been making uniquely personal, accessible songs, earning five gold and four platinum recordings, and amassing a remarkable string of chart hits, including such radio staples as "Caught Up In You", "Back Where You Belong" and "Hold On Loosely".
Since the release of "Bone Against Steel", the band has continued to tour exhaustively, reinforcing its reputation as one of rock's premier live attractions.
The band is anxious to continue touring with the opportunity to introduce songs to their fans. As a band member says, "We've continually tried to find new ways to play the old songs. We've never lost the joy of performing. We're still a young band at heart, but years of experience have given us a confidence that's unshakable."
The band's unique blend of tough-but-tight, song-oriented Southern Rock, AOR and pop continues to draw more fans.
Hits include: "Rockin' into the Night",
"Hold On Loosely", "Teacher, Teacher",
"Wild-Eyed Southern Boys",
"Caught Up in You", "Chain Lightnin'",
"Little Sheba", "You Keep Runnin' Away",
"If I'd Been the One", "Rebel to Rebel",
"One Time for Old Times",
"Fantasy Girl", "Like No Other Night",
"Somebody Like You", "Heart's on Fire",
"Back to Paradise", "Back on the Track",
"Rock & Roll Strategy", "Second Chance",
"Comin' Down Tonight", "Fade to Blue",
"The Sound of Your Voice",
"Back Where You Belong".
38 Special may be available for your next special event.
For booking information, click HERE!

---
To book 38 Special for your special event,
contact Richard De La Font Agency, Inc.
For faster service, do this first - click on this link: https://www.delafont.com/contactselect.htm