PRINTER FRIENDLY PAGE. To view this group's HOME page, click or visit: https://www.delafont.com/music_acts/Atlanta-Rhythm-Section.htm **

Booking the Atlanta Rhythm Section - Rock Music Artists - Pop/Rock, Album Rock, Southern Rock - © Richard De La Font Agency, Inc. - For serious booking requests only, click here: For More Information

ARS (Atlanta Rhythm Section) is a southern rock band based in Atlanta, Georgia. The cream of the studio musicians from Atlanta, the Atlanta Rhythm Section (actually from nearby Doraville, Georgia) came together in 1970 after working at a Roy Orbison recording session.

Dean Daughtry (keyboards) and drummer Robert Nix had been members of Orbison's backing group, the Candymen, and both Daughtry and J.R. Cobb (guitar) had been members of the Top 40 hitmakers Classics IV. Rounding out the line-up were vocalist Rodney Justo (replaced after the first album by Ronnie Hammond), Barry Bailey (guitar), and Paul Goddard (bass).

The group recorded two albums for Decca Records in 1972, neither of which made much of an impact. Their first album for Polydor Records (to which they signed in 1974), "Third Annual Pipe Dream," reached number 74 in the US. In 1977, the single "So Into You" became the band's breakthrough, reaching the US Top 10, as did the album from which it came, "A Rock And Roll Alternative."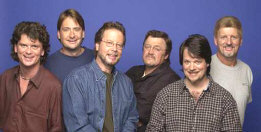 The band peaked in the late 70's and early 80's with a string of incredible albums and such great hits as "So Into You," "Champagne Jam," "Imaginary Lover," "Doraville" and many others.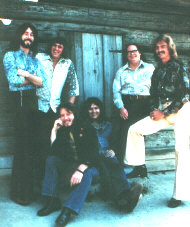 The band followed with gold record after gold record, and toured all over the country. ARS even toured Japan and was invited to the White House (by then President and Georgia native Jimmy Carter).
ARS was started by Buddy Buie. Buddy was an experienced song writer, and together with J.R. Cobb wrote such hits as "Traces," "Stormy," "Spooky," and others. However, Buddy also produced these songs and thus came into contact with many great session musicians. Thus, he gathered the best session musicians he could find and formed a group. The Atlanta Rhythm Section was born.
A switch to Columbia Records in 1981 gave the group another chart album, "Quinella," and a US Top 30 single, "Alien."
On June 17, 2000 Atlanta Rhythm Section performed for 150,000 enthusiastic fans at the Riverbend Festival in Chattanooga, Tennessee.
The group always puts on a hit-filled show with equal intensity in every performance. Each show consists of a mix of hits from their past plus newly recorded songs.
The original ARS members were --
Ronnie Hammond (Lead Vocals)
Dean Daughtry (Keyboards)
J.R. Cobb (Rhythm Guitar)
Barry Bailey (Lead Guitar)
Robert Nix (Drums)
Paul Goddard (Bass Guitar)
Today, J.R. Cobb and Ronnie Hammond are co-writers with Buddy Buie on the new ARS songs. Paul Goddard and Robert Nix have left ARS.
Hit songs include --
Imaginary Lover
So Into You
I'm Not Gonna Let It Bother Me Tonight
Spooky
Alien
Do It Or Die
Doraville
Neon Nites
Champagne Jam
Dog Days
Georgia Rhythm
Silver Eagle
Angel (What In The World's Come Over Us)
Jukin
Free Spirit
Atlanta Rhythm Section may be available for your next special event.
For booking information, click HERE!
---
To book Atlanta Rhythm Section for your special event,
contact Richard De La Font Agency, Inc.
For faster service, do this first - click on this link: https://www.delafont.com/contactselect.htm