PRINTER FRIENDLY PAGE. To view this artist's HOME page, click or visit: https://www.delafont.com/music_acts/Charmaine-Neville.htm **

Booking Charmaine Neville - Jazz Music Artists - R&B Artists - © Richard De La Font Agency, Inc. - For serious booking requests only, click here: For More Information

As the daughter of one of the highly acclaimed Neville Brothers, Charmaine Neville is heir to a rich New Orleans musical legacy, but is busy putting her own stamp on this musical heritage.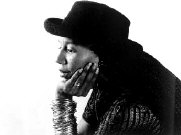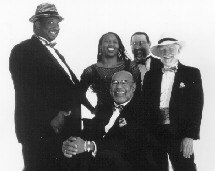 Charmaine Neville and her band dish out a spicy mix of the best of New Orleans music, from the nastiest of blues to some V-8-driven R&B. Add a funky rhythm and some jazzy ballads, and you've got yourself one helluva Crescent City gumbo.
"All music is good music," Charmaine says firmly. "I try to cover the whole spectrum and do just everything. I don't want to be stagnated and stuck in a rut. People ask, 'Oh, what category would you put your music in?' and I say, 'Good!'"
Born into the third generation of the New Orleans legendary musical family, Charmaine Neville has nonetheless worked hard to get where she is and make her music known as her own. The work has paid off – as one reviewer recently wrote, "Charmaine Neville is beginning to rival her father and uncles in terms of popularity in New Orleans."
She started out backing up the Neville Brothers and went on to perform with the Survivors, a band whose alumni list includes Harry Connick Jr. and Bobby McFerrin. It was here that she first started working with saxophonist Reggie Houston.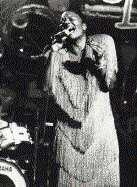 Charmaine Neville will be long-remembered in her chosen world. From her cameo appearance in Taylor Hackford's Warner Brothers motion picture "Everybody's All-American" to Time Magazine's accolade as "best pair of lungs in New Orleans," to the PBS "Lonesome Pine Special" which featured her for the show's entire one hour duration, to a splashy photo layout in Vogue, to appearances in TV commercials ranging from Levi's 501 jeans to the crusty old New Orleans Times-Picayune, Charmaine is running all of the media bases.
Charmaine Neville wields her bright alto voice with breezy, carefree panache over a mixed bag of styles, from blues and bebop scatting to Latin and cool R&B. Her excellent band includes the superb saxophonist Reggie Houston, an alumnus of Fats Domino's band, and veteran New Orleans pianist Amasa Miller (a' ma-see).
Notable songs include -- .
Christmas Comes But Once a Year
Santa Baby
High and Mighty
Merry Christmas, Baby
Manisero (The Peanut Vendor)
The Charmaine Neville Band may be available for your next special event.
For booking information, click HERE!
---
To book Charmaine Neville for your special event,
contact Richard De La Font Agency, Inc.
For faster service, this is required first - click on this link: https://www.delafont.com/contactselect.htm