PRINTER FRIENDLY PAGE. To view this artist's HOME page, click or visit: https://www.delafont.com/music_acts/Kim-Weston.htm **

Booking Kim Weston - R&B Artists - Soul, Motown - © Richard De La Font Agency, Inc. - For serious booking requests only, click here: For More Information

Detroit has produced many talented entertainers, among these is Kim Weston. The word entertainer alone does not do justice to the talent that is Kim. She is an artist in every sense of the word. It is her being. It is her calling in life. Kim Weston is what the American Spirit is all about: freedom and vibrancy.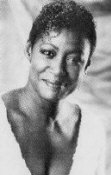 Her first release on the Motown family of labels, "Love Me All The Way," earned her national recognition as a powerful and dynamic songstress. Kim followed this success with a string of memorable classics, "Helpless," "Take Me In Your Arms (Rock Me A Little While)" and her smash hit with late Marvin Gaye, "It Takes Two," written by William "Mickey" Stevenson. Later she recorded for MGM and released her definitive version of "Lift Every Voice and Sing," which was quickly adopted as the Negro national anthem.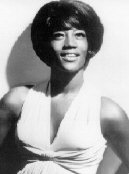 Active as a performer from time to time in the U.K., Kim Weston's recorded works are understandably revered by R&B and soul music lovers the world over. In 1991 Motown released a retrospective, "Greatest Hits and Rare Classics" while Fantasy Records has reissued her work with Stax.
With Kim Weston, you experience a singer of songs, a vocalist for all seasons, a true soul survivor. Some people consider an artist to be a sculptor or a painter. Kim's paint brush and chisel is her dramatic and compelling voice. Each note paints a picture. Every verse tells a story that will stir your soul and move your very being.
Hit songs include --
It Takes Two
Take Me In Your Arms (Rock Me A Little While)
Helpless
Love Me All The Way
What Good Am I Without You
Kim Weston may be available for your next special event.
For booking information, click HERE!
---
To book Kim Weston for your special event,
contact Richard De La Font Agency, Inc.
For faster service, do this first - click on this link: https://www.delafont.com/contactselect.htm