PRINTER FRIENDLY PAGE. To view this artist's HOME page, click or visit: https://www.delafont.com/music_acts/Regina-Belle.htm **
Booking Regina Belle - Vocalists - Soul, Urban, Adult Contemporary - © Richard De La Font Agency, Inc. - For serious booking requests only, click here: For More Information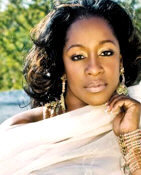 With Regina Belle, you just gotta believe. Just believe in the power of the music. Few singers possess the strength, the emotion and the technical skill of this Grammy-award-winning singer.
Regina Belle has emerged as a prolific, consistently engaging vocalist on the urban contemporary scene and possesses one of the purest and most exquisite voices on the R&B scene. Born in New Jersey, Belle's early experience was in gospel, though she was also attracted to R&B during her childhood. She studied trombone, tuba and steel drums, and at 12 won a school contest singing the Emotions' "Don't Ask My Neighbors."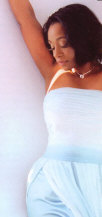 Belle sang in a New Jersey vocal group and studied opera and jazz in college. New York disc jockey Vaughn Harper introduced her to The Manhattans, and she began working as their opening act. Belle recorded a duet with them, "Where Did We Go Wrong," that was produced by Bobby Womack in 1986.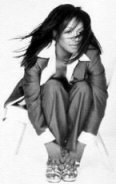 She earned a solo Columbia contract in 1987, and the single "Please Be Mine" earned both praise and a number two R&B hit. A follow-up single, "So Many Tears," also made the R&B Top 20, and the hit "Without You," pairing her with Peabo Bryson, was the only memorable thing about the film Leonard Pt. 6. Her second LP, "Stay With Me," secured her success, and she has gone on to earn more acclaim.
Regina expands her artistic talents and creative control even further with her MCA album "Believe In Me." Not only did she co-write several of the album's eleven tracks, but she also elevated her own celebrated vocal magic to a level even she hadn't known she could reach. "This album is more personal than any other," she says, "because it has more of myself poured into it."
As her many hits over the years attest, Regina Belle has long been making a major contribution to music. "Through this album, people will see that I love God, that I love family and that I absolutely love music." Indeed, as "Believe In Me" readily shows, Regina Belle still holds nothing back. You just gotta believe it!
Hit songs include --
Baby Come To Me
Make It Like It Was
Show Me The Way
What Goes Around
This Is Love
If I Could
So Many Tears
How Could You Do It To Me
I've Had Enough
Love T.K.O.
Dream In Color
Oooh Boy
Regina Belle may be available for your next special event.
For booking information, click HERE!
---
To book Regina Belle for your special event,
contact Richard De La Font Agency, Inc.
For faster service, do this first - click on this link: https://www.delafont.com/contactselect.htm