PRINTER FRIENDLY PAGE. To view this group's HOME page, click or visit: https://www.delafont.com/music_acts/Stylistics.htm **

Booking The Stylistics - Vocalists - R&B Artists - Soul, Quiet Storm - © Richard De La Font Agency, Inc. - For serious booking requests only, click here: For More Information

The Stylistics ... the ultimate in showmanship, harmony and style. You know their hits – "Betcha By Golly Wow," "You're My Everything," "I'm Stone in Love With You." Of course, there are scores of other hits, all with the magical sounds and grace of The Stylistics. Collectively they are one of the best-loved and longest-lasting R&B groups to date.

The Stylistics were formed in the late '60s when two Philadelphia high school groups, the Monarchs and the Percussions, disbanded. At the suggestion of a teacher, the remaining members of each group came together to form a new entity. That entity became The Stylistics.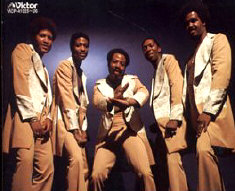 Originally consisting of Russell Thompkins, Jr., Airrion Love, James Smith, James Dunn and Herb Murrell, The Stylistics hit the Top Ten at the top of the Seventies. Shortly after their initial chart success, they were put together with the songwriting and production team of Thom Bell and Linda Creed. That pairing would lead to a string of major hits over the next few years that would put The Stylistics indelibly on the R&B map.
Taking their early cues from the prominent singing groups of the day such as the Temptations, they managed to forge their own unique sound and identity. In the mid-'70s, due to differences between the producers and the label, the Thom Bell/Linda Creed deal was terminated. And, in the early '80s, the two "Jameses," Smith and Dunn, departed. Today, the group continues to tour and record with founding members Airrion Love and Herb Murrell.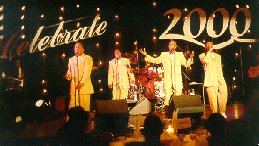 Beginning in 1971 with their Top Ten Single "You're a Big Girl Now," they continued to exist at the top of the charts with 12 consecutive top ten soul hits, including "You Make Me Feel Brand New" (which received a Grammy Award Nomination) and "Break Up To Make Up." "The Best of The Stylistics" went Double Platinum, selling more than four million copies!
Their 1992 Christmas-album release, "Stylistics Christmas," launched their 25th Anniversary Worldwide Tour.
Of all their peers, The Stylistics were one of the smoothest and sweetest soul groups of their era. All of their hits were ballads, graced by the soaring falsetto of Russell Thompkins, Jr. and the lush, yet graceful productions of Thom Bell.
The Stylistics are --
Airrion Love - original member
Herbert Murrell - original member
Van Fields
Harold "Eban" Brown (replaced Russell Thompkins, Jr.)
Hit songs include --
Betcha By Golly, Wow
You Make Me Feel Brand New
Hey Girl, Come And Get It
Rockin' Roll Baby
Heavy Fallin' Out
I'm Stone In Love With You
You'll Never Get To Heaven (If You Break My Heart)
Break Up To Make Up
People Make The World Go Round
Stop, Look, Listen (To Your Heart)
Thank You Baby
You're A Big Girl Now
Let's Put It All Together
You Are Everything
Star On A TV Show
You Are Beautiful
Can't Give You Anything (But My Love)
Hurry Up this Way Again
Funky Weekend
The Stylistics may be available for your next special event.
For booking information, click HERE!
---
To book The Stylistics for your special event,
contact Richard De La Font Agency, Inc.
For faster service, this is required - click on this link: https://www.delafont.com/contactselect.htm
For serious booking requests only.
Thank you for this consideration.