PRINTER FRIENDLY PAGE. To view this artist's HOME page, click or visit: https://www.delafont.com/music_acts/TG-Sheppard.htm
**
Booking T.G. Sheppard - Country Music Artist - Country-Pop, Urban Cowboy, Nashville Sound/Countrypolitan - © Richard De La Font Agency, Inc. - For serious booking requests only, click here: For More Information
T.G. Sheppard has become one of the most consistently played artists on country radio today with 17 #1 singles to his credit. Hits like "Last Cheater's Waltz," "I Loved 'Em Every One" and "Finally" have been the key to creating T.G.'s identifiable musical style.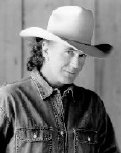 T.G. Sheppard has always had a passion for music. In fact, he was a fifteen year-old growing up in Humboldt, Tennessee, when he got the itch to run away to Memphis to begin his musical career. In 1974, he acquired a big break when his first single, "Devil In The Bottle," became a #1 hit song. His recording career began to skyrocket at Warner Bros. Records, where he enjoyed 10 consecutive #1 songs, including such classics as, "Only One You," "Party Time" and "Do You Wanna Go to Heaven?".

He moved to Columbia Records, where he teamed with veteran producer Rick Hall for his first three albums. T.G. once again found himself at the top of the charts with such hits as "Fooled Around And Fell In Love," "Strong Heart" and "One For The Money." While still at Columbia, T.G. worked with producer Bob Montgomery to record the critically acclaimed album "Crossroads."
When it comes to music, he enjoys "live" performances more than anything else. "Performing in front of a live audience is the only time you get that immediate response, which lets you know you're doing what the people want." explains T.G.
"I have been truly blessed to be allowed to entertain people for a living. I'm a road warrior. Take me off the road and away from the fans for more than a few days and I go crazy."
Hit songs include --
Devil In The Bottle
Do You Wanna Go To Heaven
Faking Love
Finally
I Feel Like Loving You Again
I Loved 'Em Every One
I'll Be Coming Back For More
Last Cheater's Waltz
Only One You
Party Time
Slow Burn
Strong Heart
War Is Hell (On The Homefront Too)
Half Past Forever (Till I'm Blue In the Heart)
One for the Money
You're My First Lady
I Loved 'Em Every One
Somewhere Down the Line
T.G. Sheppard may be available for your next special event.
For booking information, click HERE!
---
To book T.G. Sheppard for your special event,
contact Richard De La Font Agency, Inc.
For faster service, do this first - click on this link: https://www.delafont.com/contactselect.htm